So if you've been living under a rock or you're kind of new around here you wouldn't know that we (Emma and Carla) are actual real life sisters. No, our last name isn't 'merrymaker', it's Papas. And we love all of these sister quotes!
No, we're not twins, Emma is 2.5 years older than Carla.
Yes, we do fight occasionally, and yes we are actual best friends… and yes! We do work really well together.
Ok, glad we got that out of the way!
We've collated our favourite quotes that will make you think of your sister or your best friend. Those wonderful people who you can always count on. Those magical people who you can spend hours, days, weeks, months, years with yet you still have SO much to chat about over morning coffee.
If you're lucky enough to have someone like this, tell them you love them again and again!
Here are 28 quotes that make you think of your Sister and Best Friend (they are the best sister quotes!)
"I do not see as well without her. I do not hear as well without her. I do not feel as well without her. I would be better off without a hand or a leg than without my sister." — Erin Morgenstern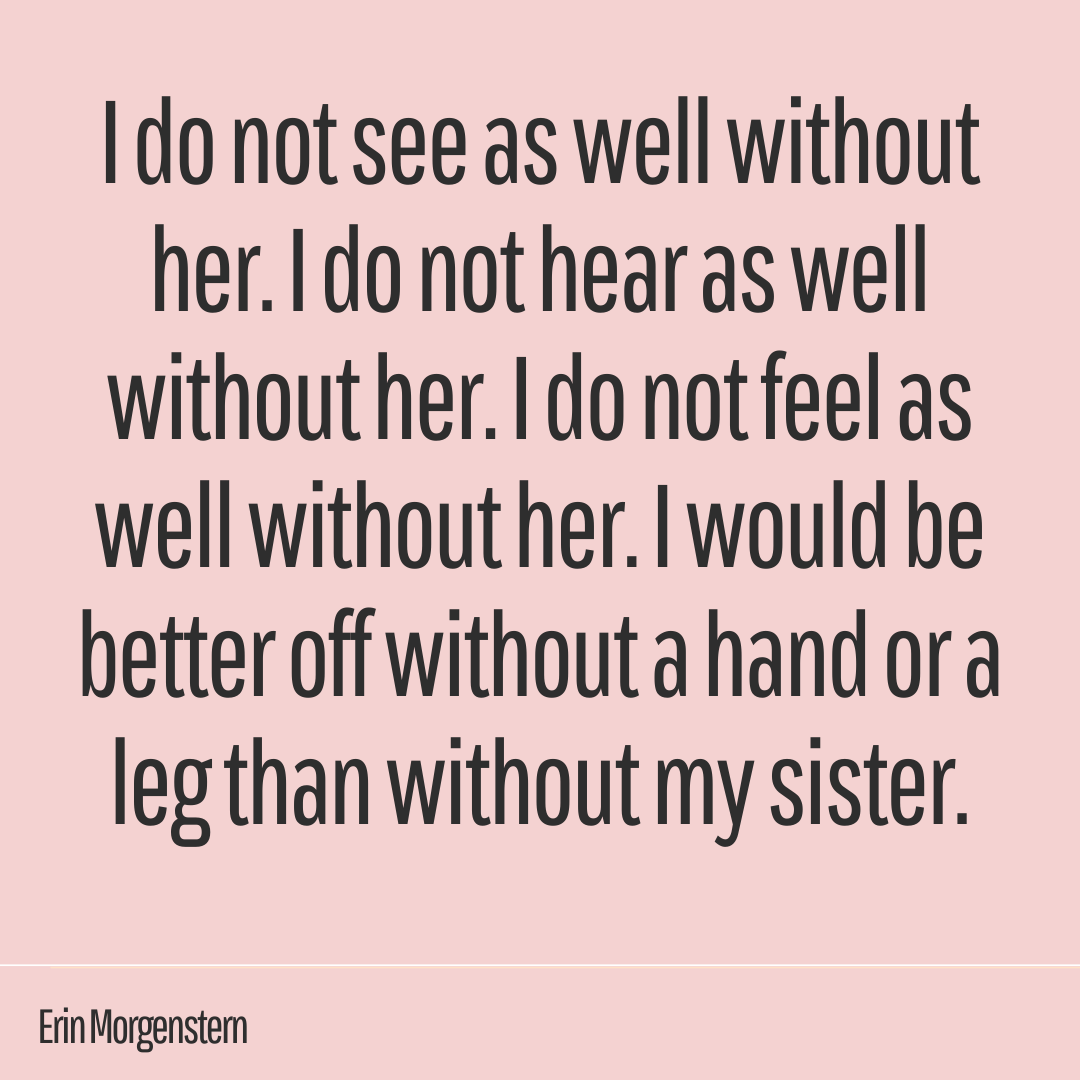 "My sister was the one person who told me not to change, that my skin was beautiful. She really helped me feel good about myself." — Khoudia Diop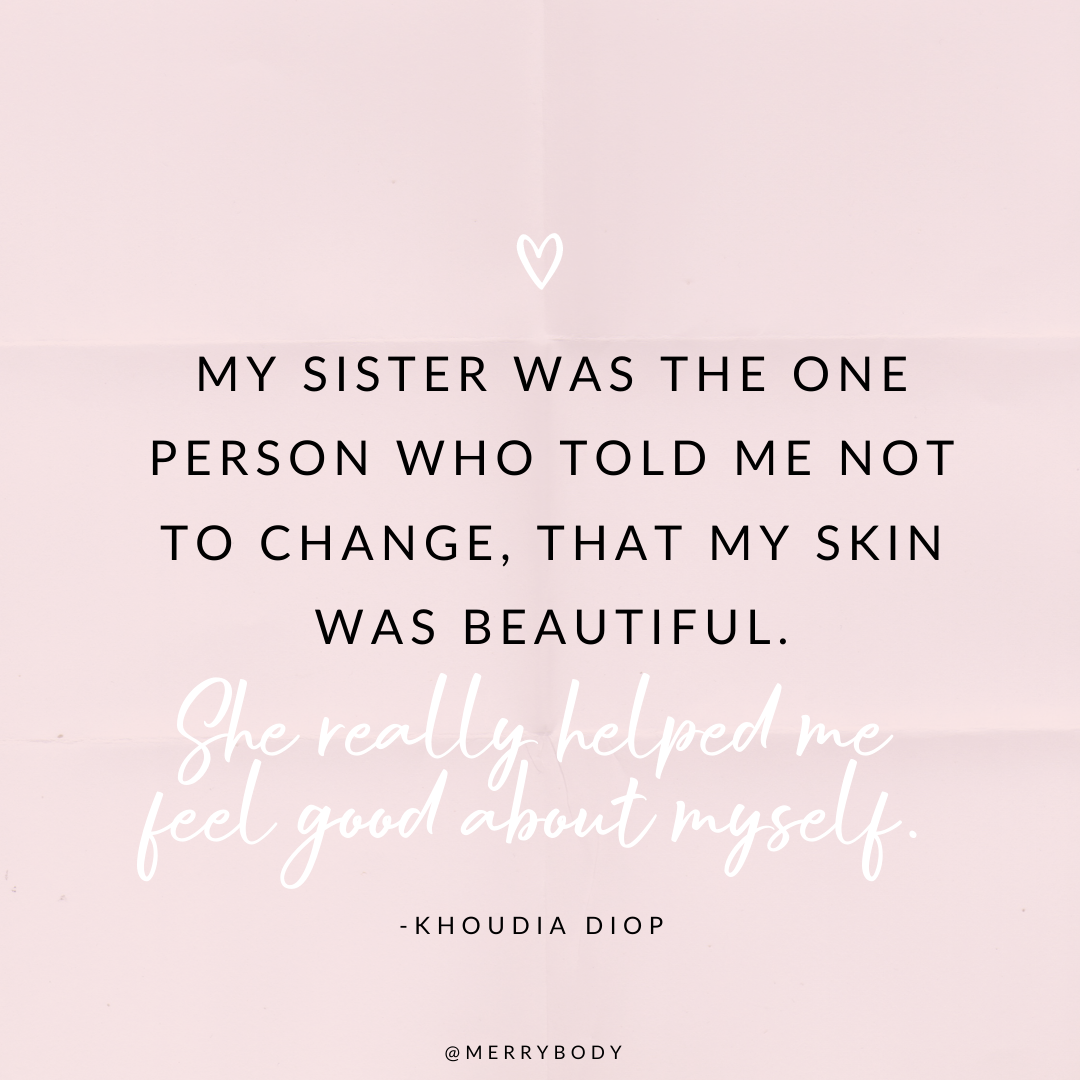 "Sister to sister we will always be, a couple of nuts off the family tree." — Anonymous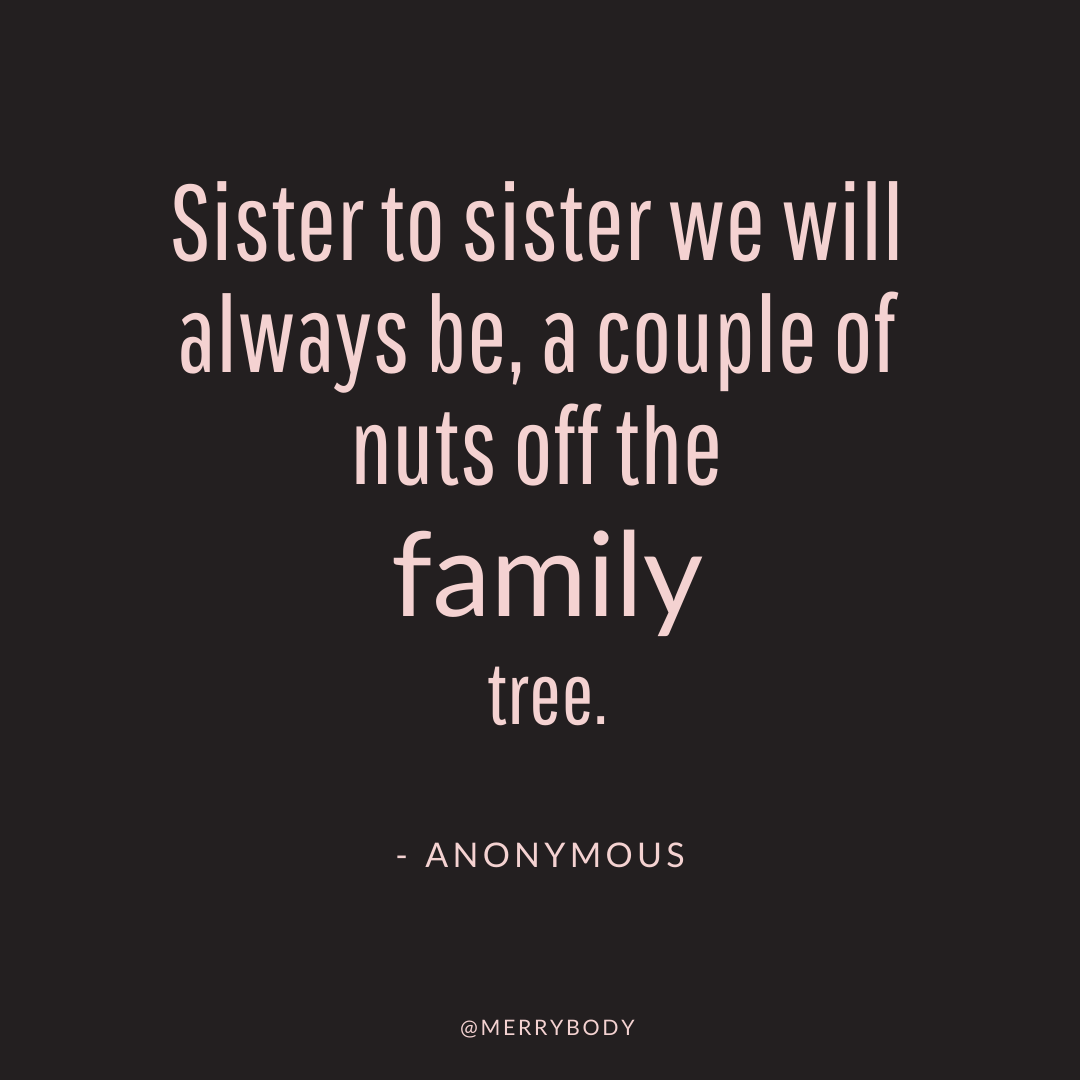 "For there is no friend like a sister in calm or stormy weather; To cheer one on the tedious way, To fetch one if one goes astray, To lift one if one totters down, To strengthen whilst one stands." — Christina Rossetti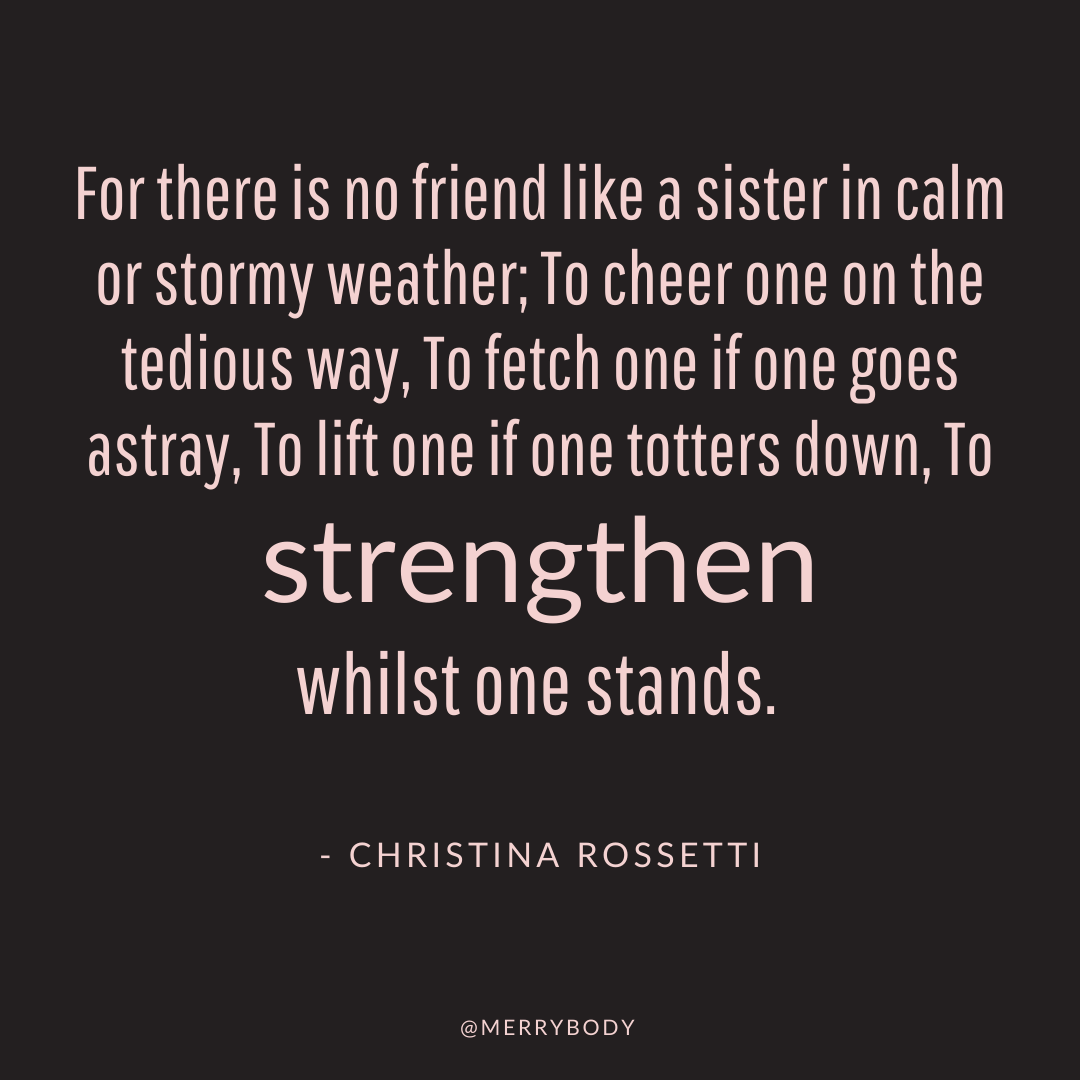 "If you don't annoy your big sister for no good reason from time to time, she thinks you don't love her anymore." — Pearl Cleage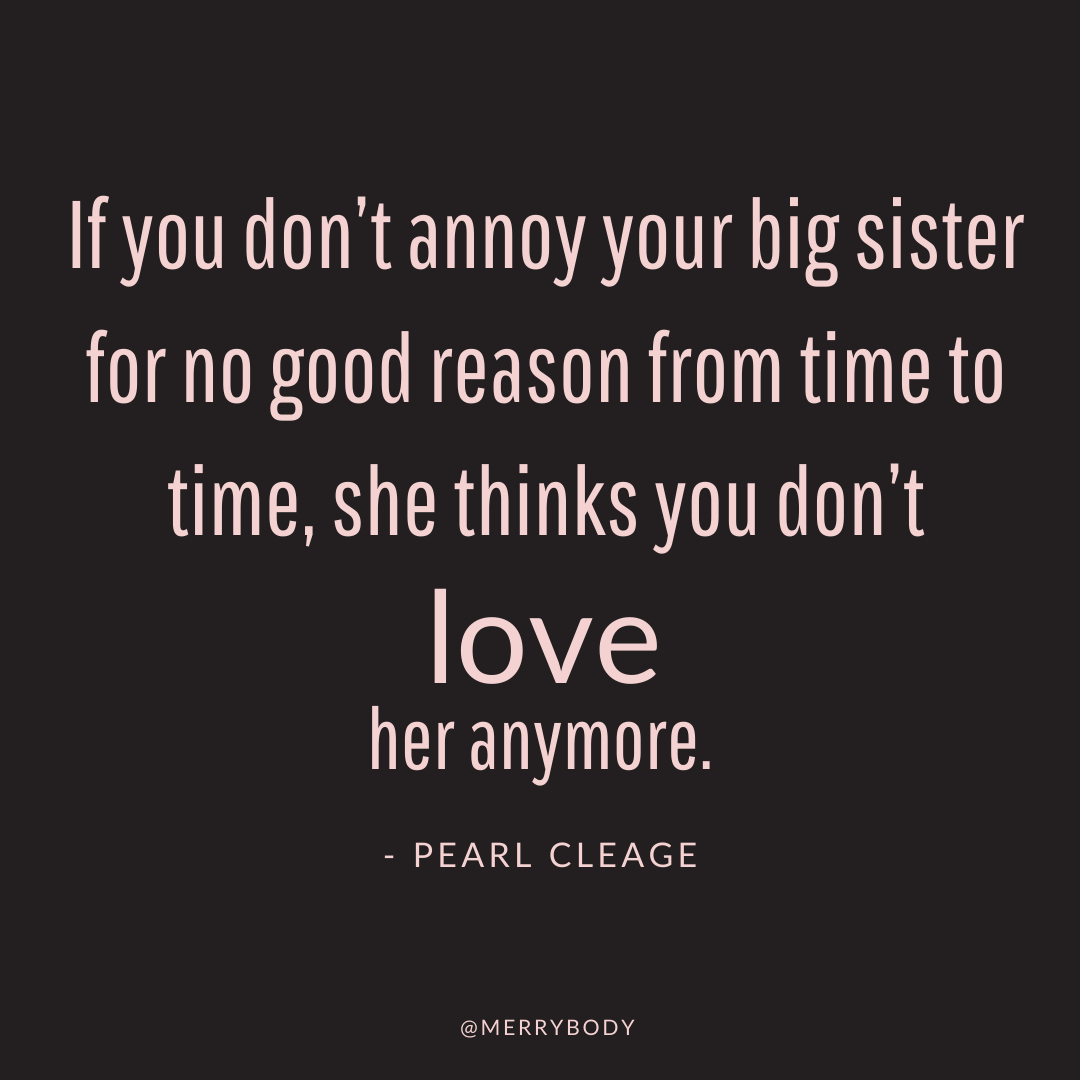 "Sisters function as safety nets in a chaotic world simply by being there for each other." — Carol Saline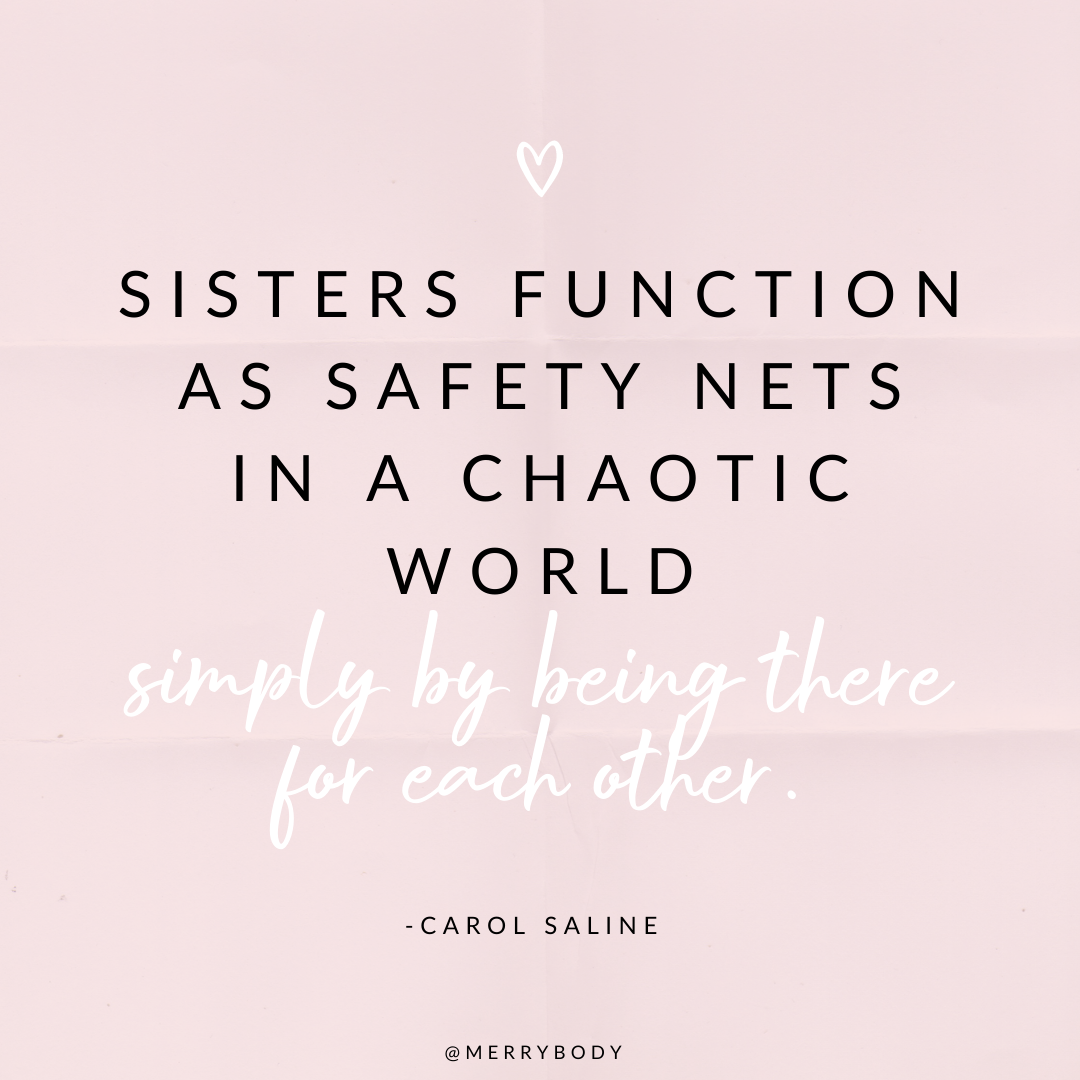 "We have our own, unspoken language – a look that makes one of us fall on the floor laughing or the slight inflection in our voice that conveys everything. It is the ability to prod laughter and love no matter how much your heart might hurt. Someone who sees you exactly as you are and thinks that is enough. Someone who will walk next to you always." — Barbara Bush, on twin sister Jenna Bush Hager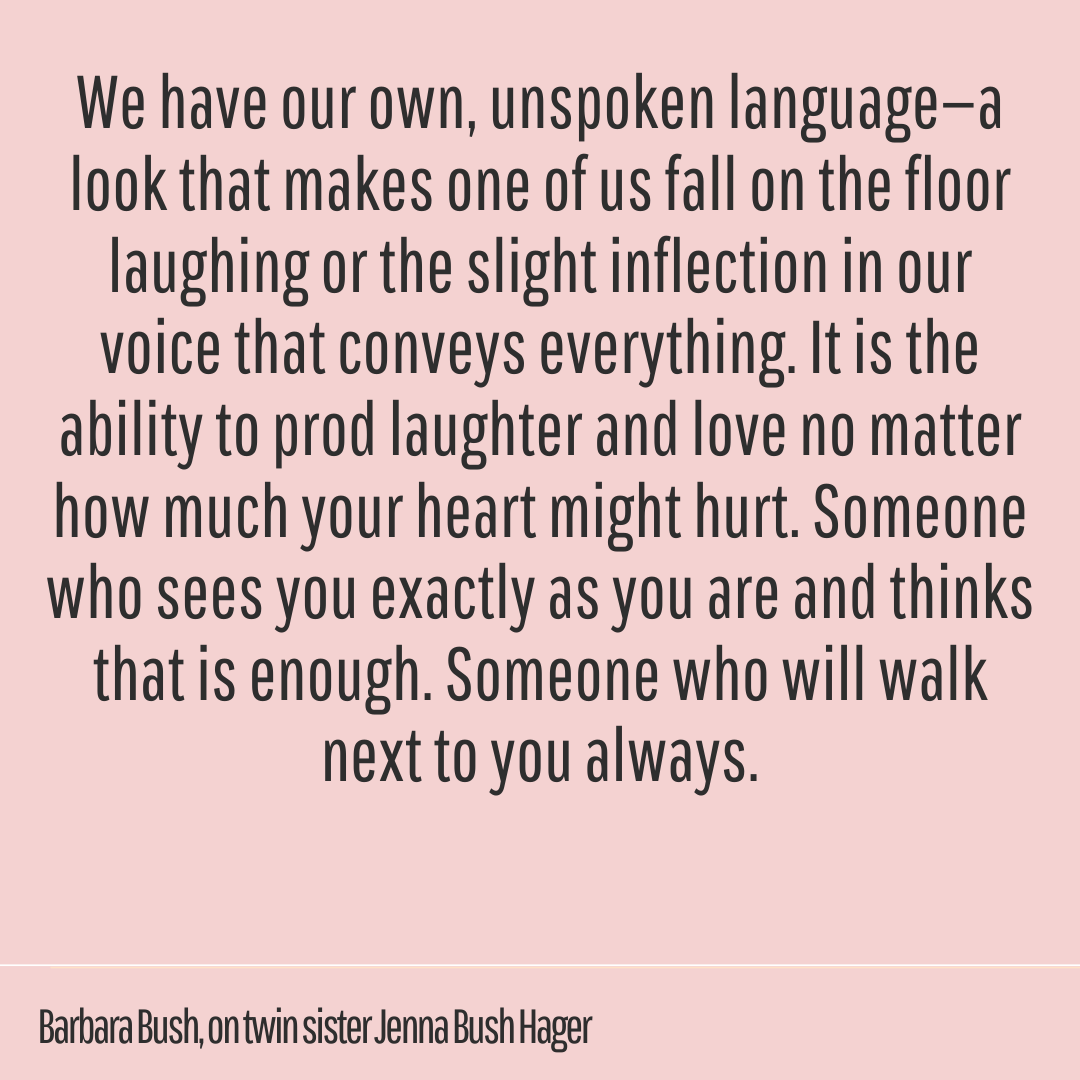 "Sweet is the voice of a sister in the season of sorrow." — Benjamin Disraeli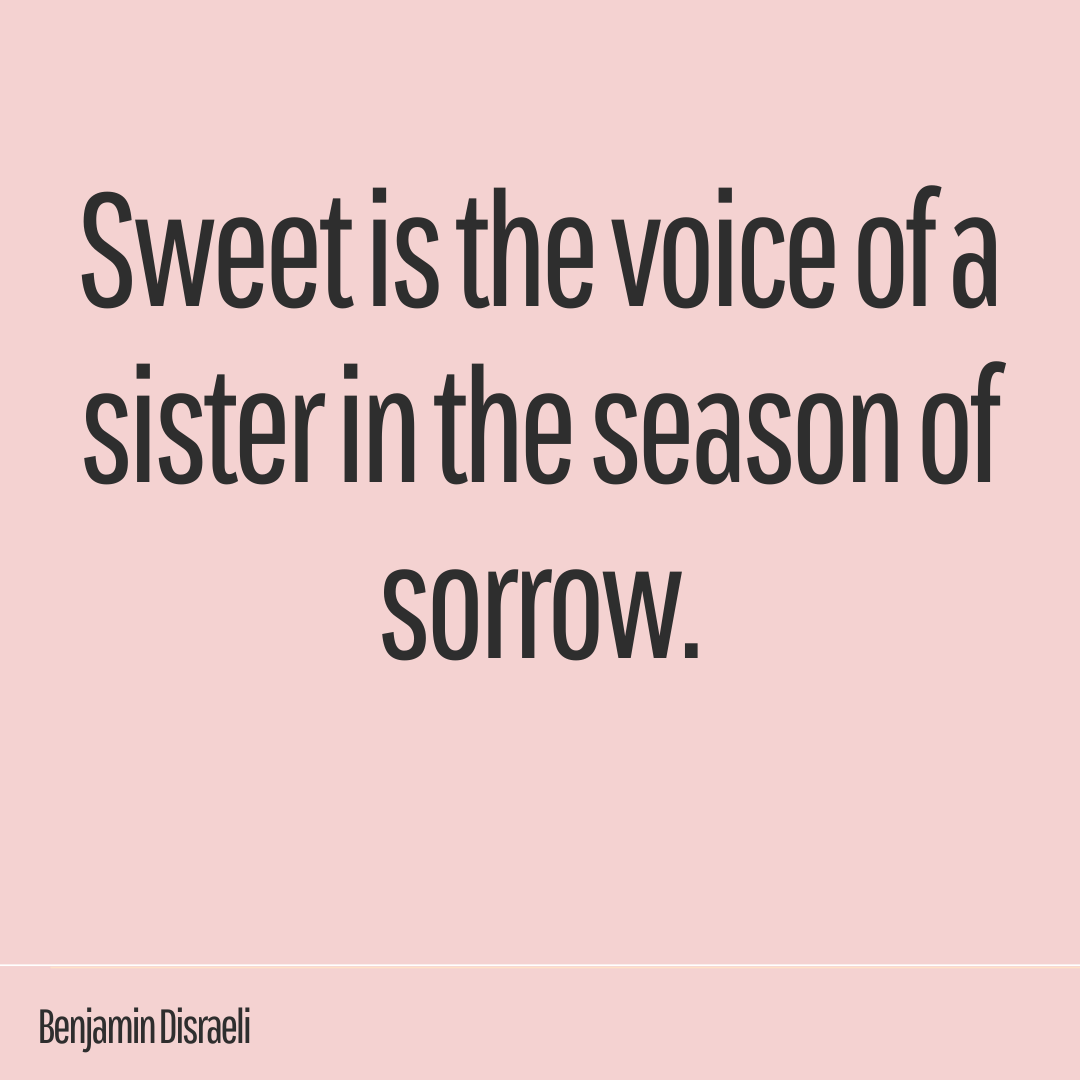 "What are sisters for if not to point out the things the rest of the world is too polite to mention." — Claire Cook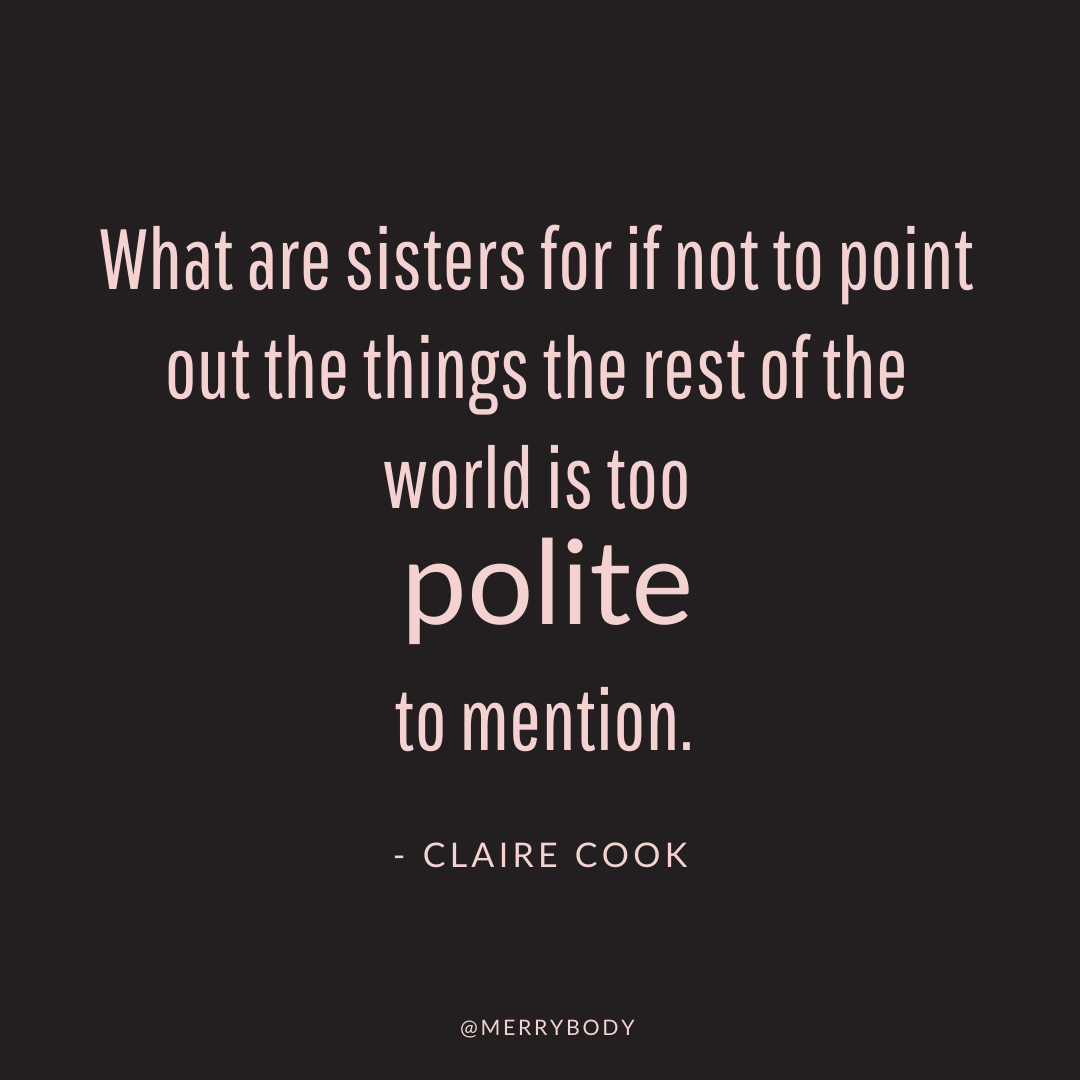 "There can be no situation in life in which the conversation of my dear sister will not administer some comfort to me." — Mary Worley Montagu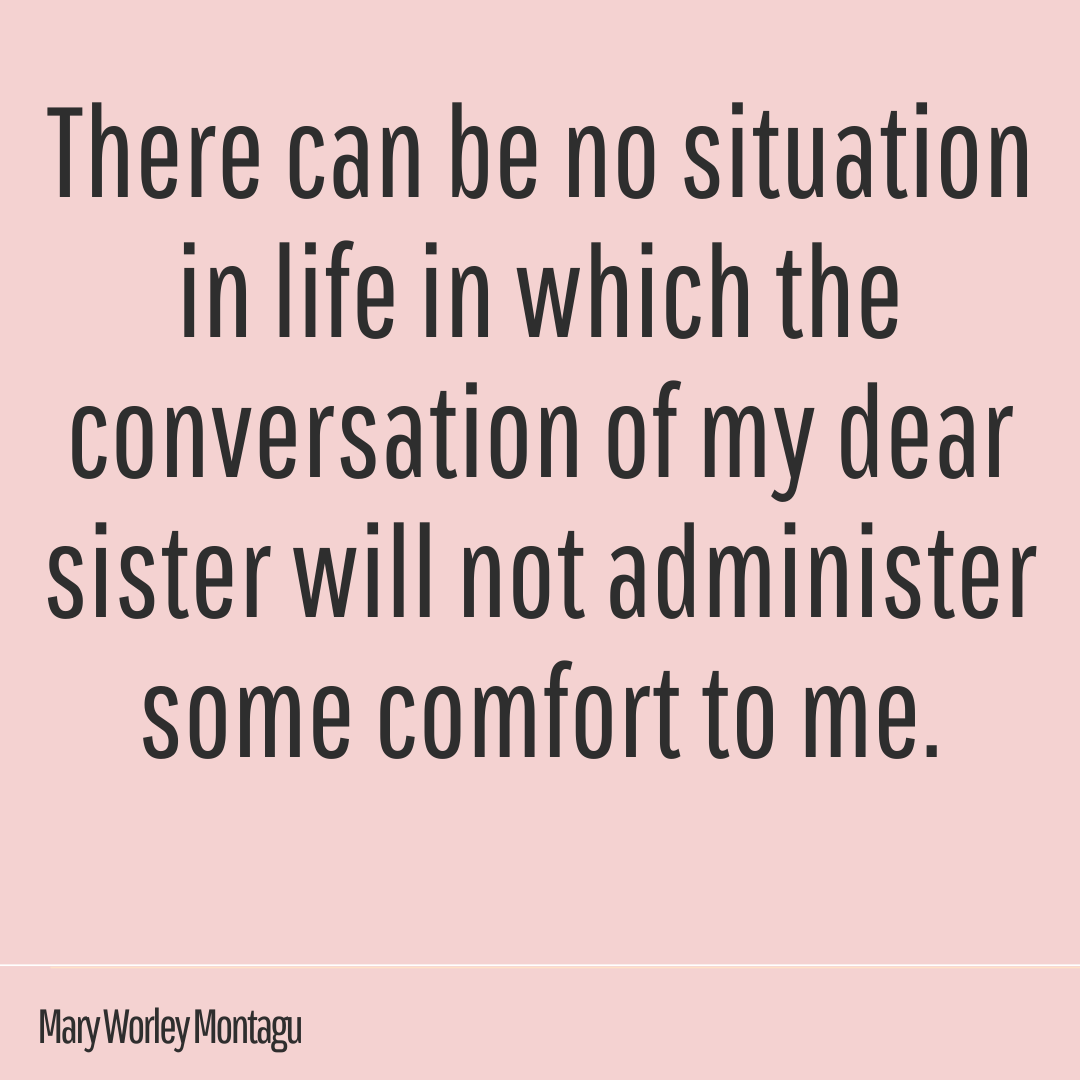 "There is no place for secrets in sisterhood." — Erin Forbes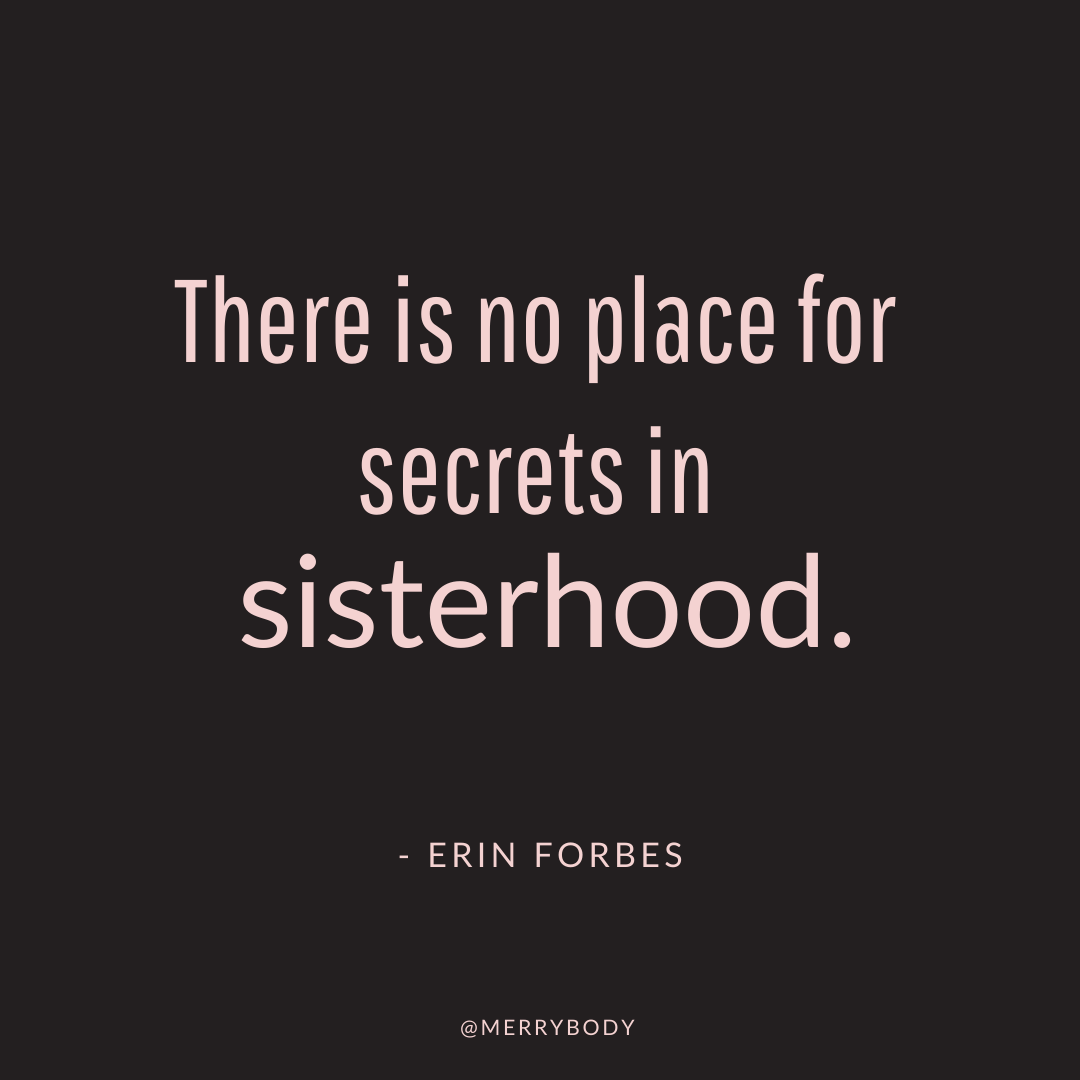 "But the love of sisters needs no words. It does not depend on memories, or mementos, or proof. It runs as deep as a heartbeat. It is as ever present as a pulse." — Lisa Wingate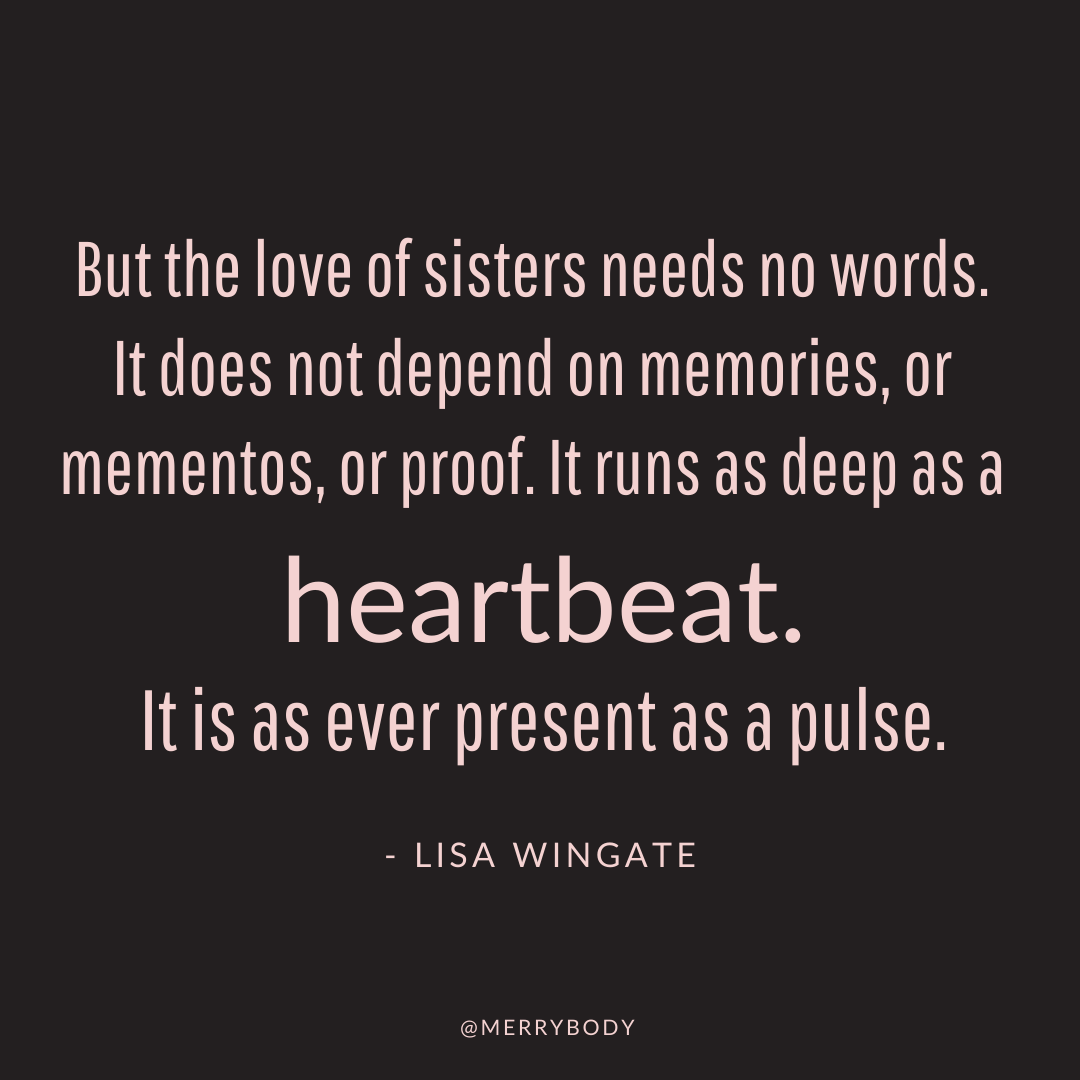 "A sister is both your mirror – and your opposite." — Elizabeth Fishel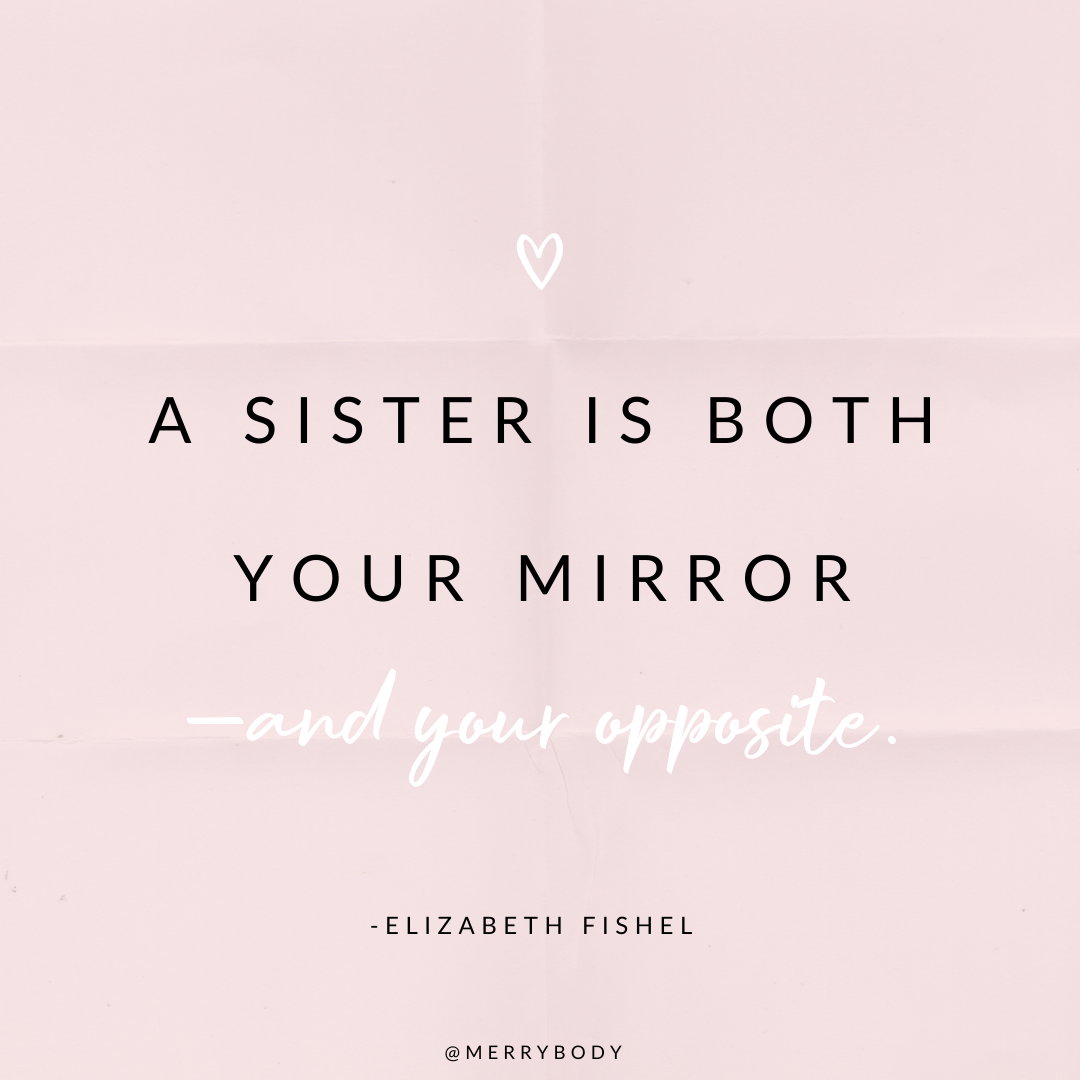 "Sisters are different flowers from the same garden." — Anonymous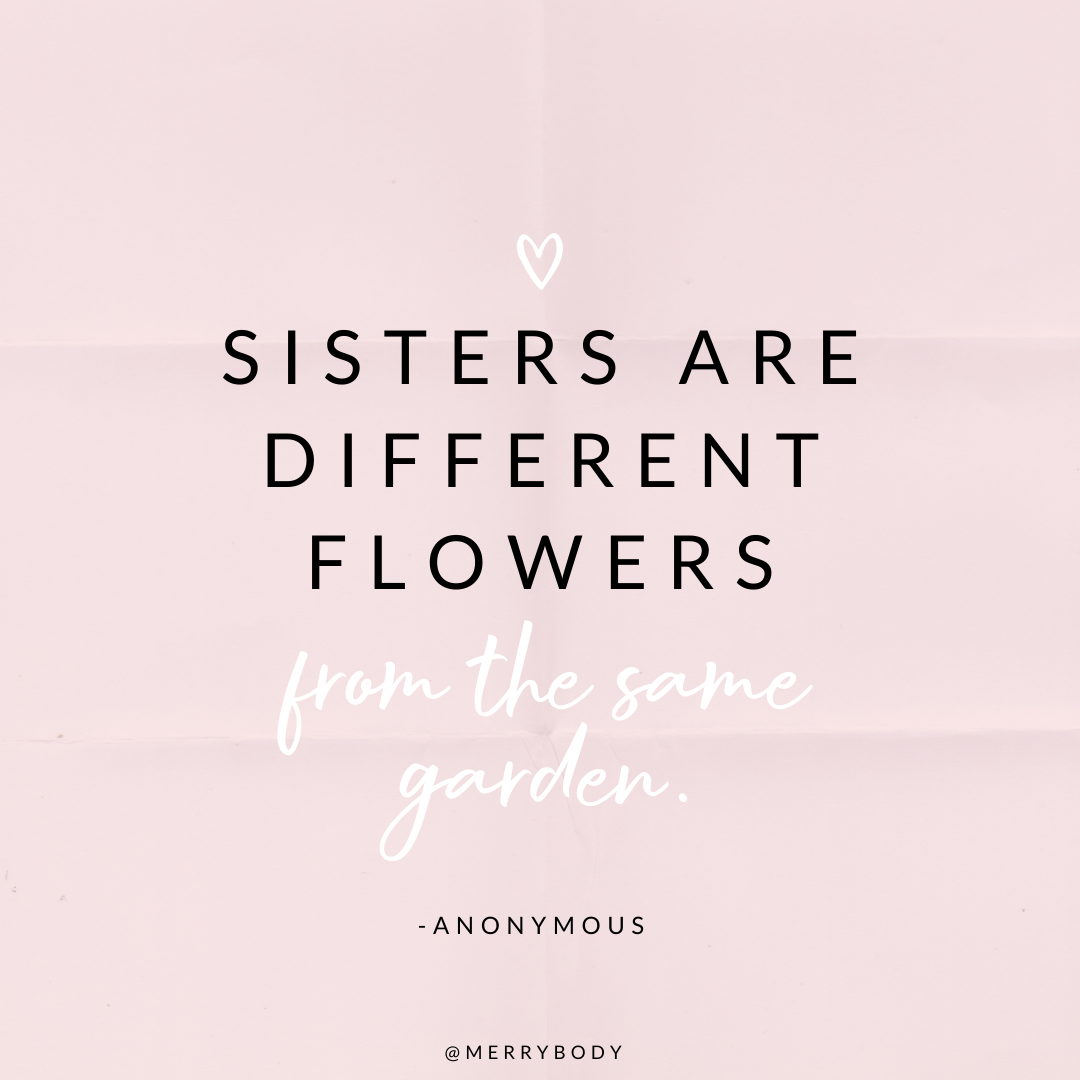 "Sisters make the best friends in the world" — Marilyn Monroe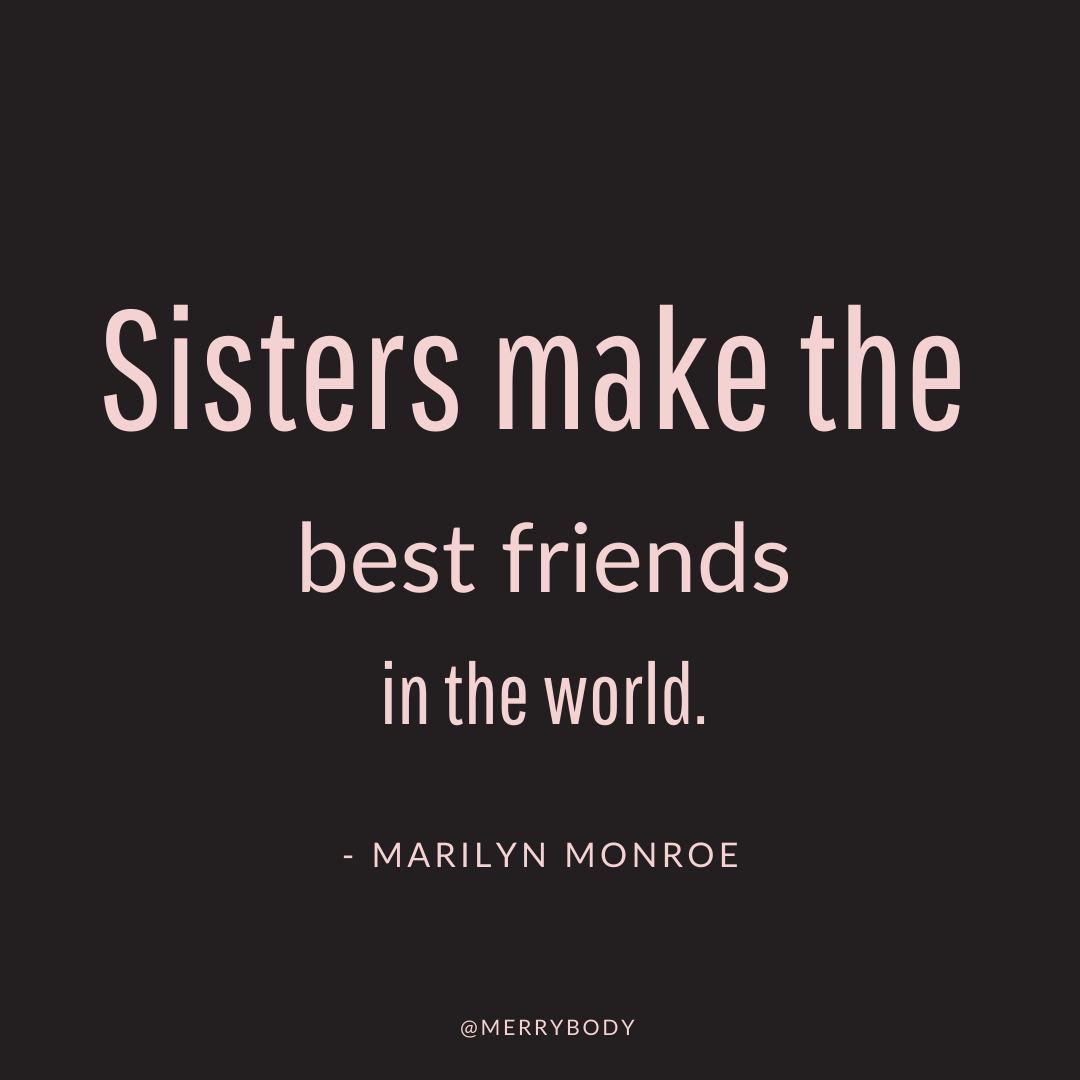 "Having a sister is like having a best friend you can't get rid of. You know whatever you do, they'll still be here." — AMY LI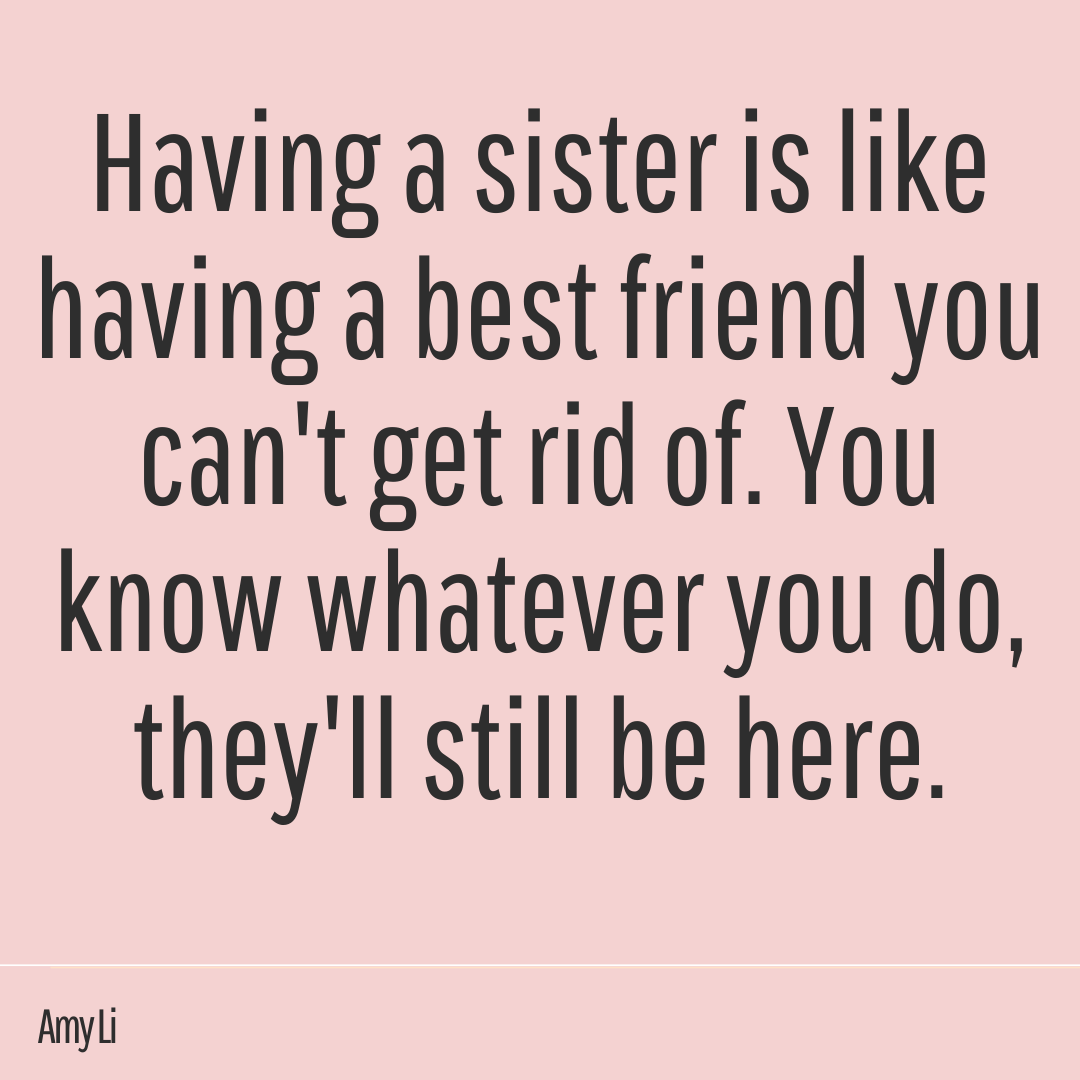 "A sister can be seen as someone who is both ourselves and very much not ourselves a special kind of double." — Toni Morrison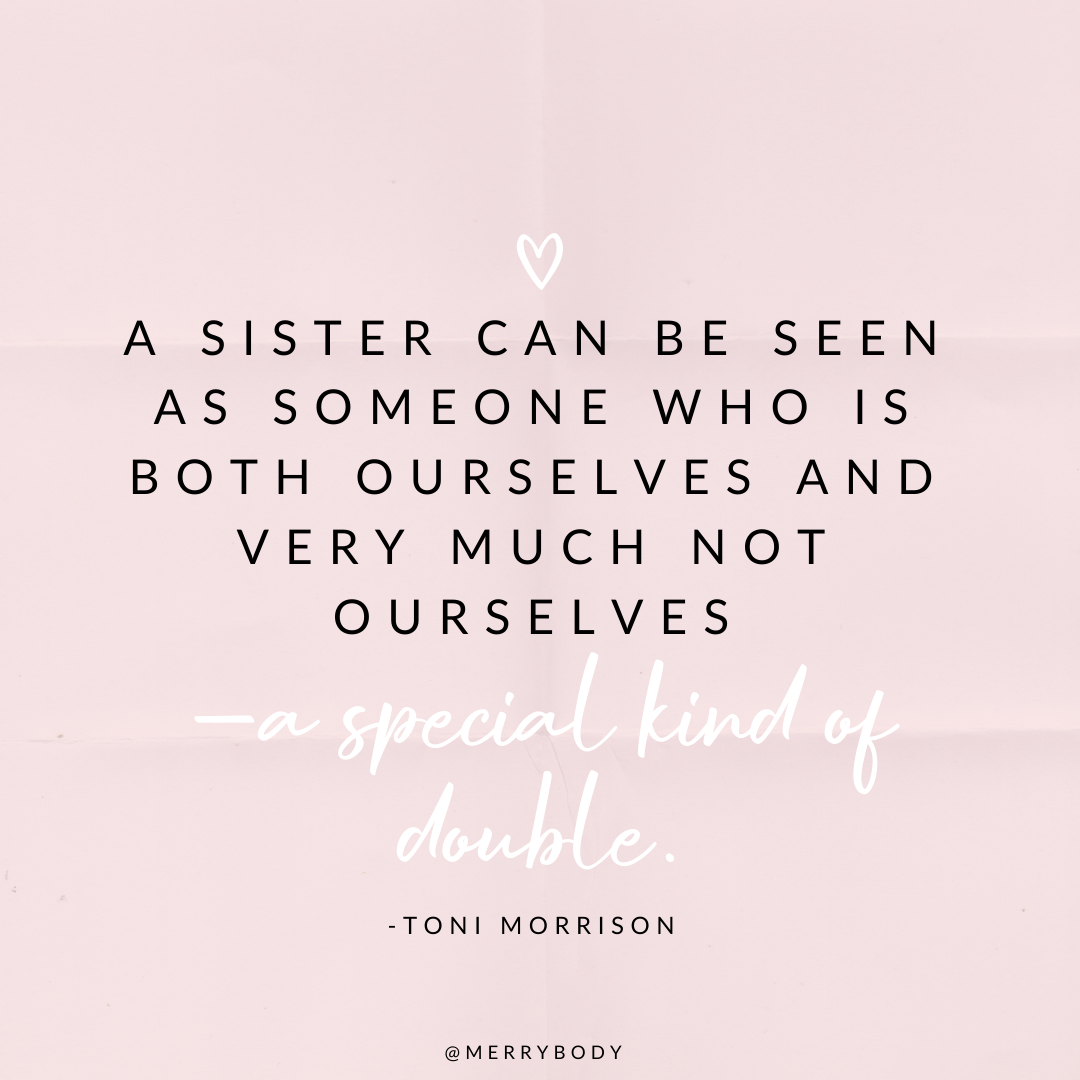 [socialpug_tweet tweet=""Sister. She is your mirror, shining back at you with a world of possibilities. She is your witness, who sees you at your worst and best, and loves you anyway. She is your partner in crime, your midnight companion, someone who knows when you are smiling, even in the dark. She is your teacher, your defense attorney, your personal press agent, even your shrink. Some days, she's the reason you wish you were an only child." — Barbara Alpert" display_tweet=""]
"You may be as different as the sun and the moon, but the same blood flows through both your hearts. You need her, as she needs you." — George R.R. Martin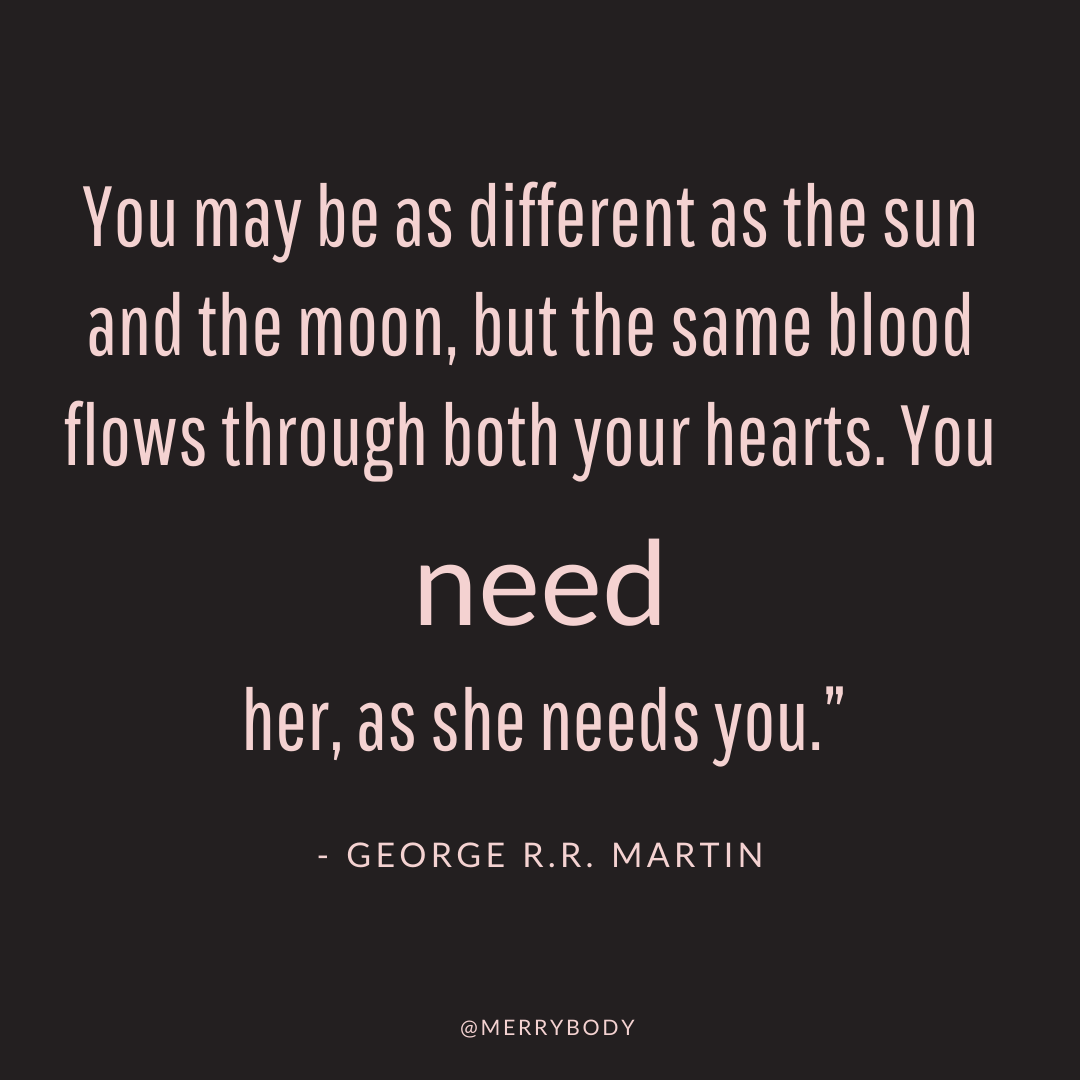 "Is solace anywhere more comforting than that in the arms of a sister?" — Alice Walker
"A sister is like yourself in a different movie, a movie that stars you in a different life."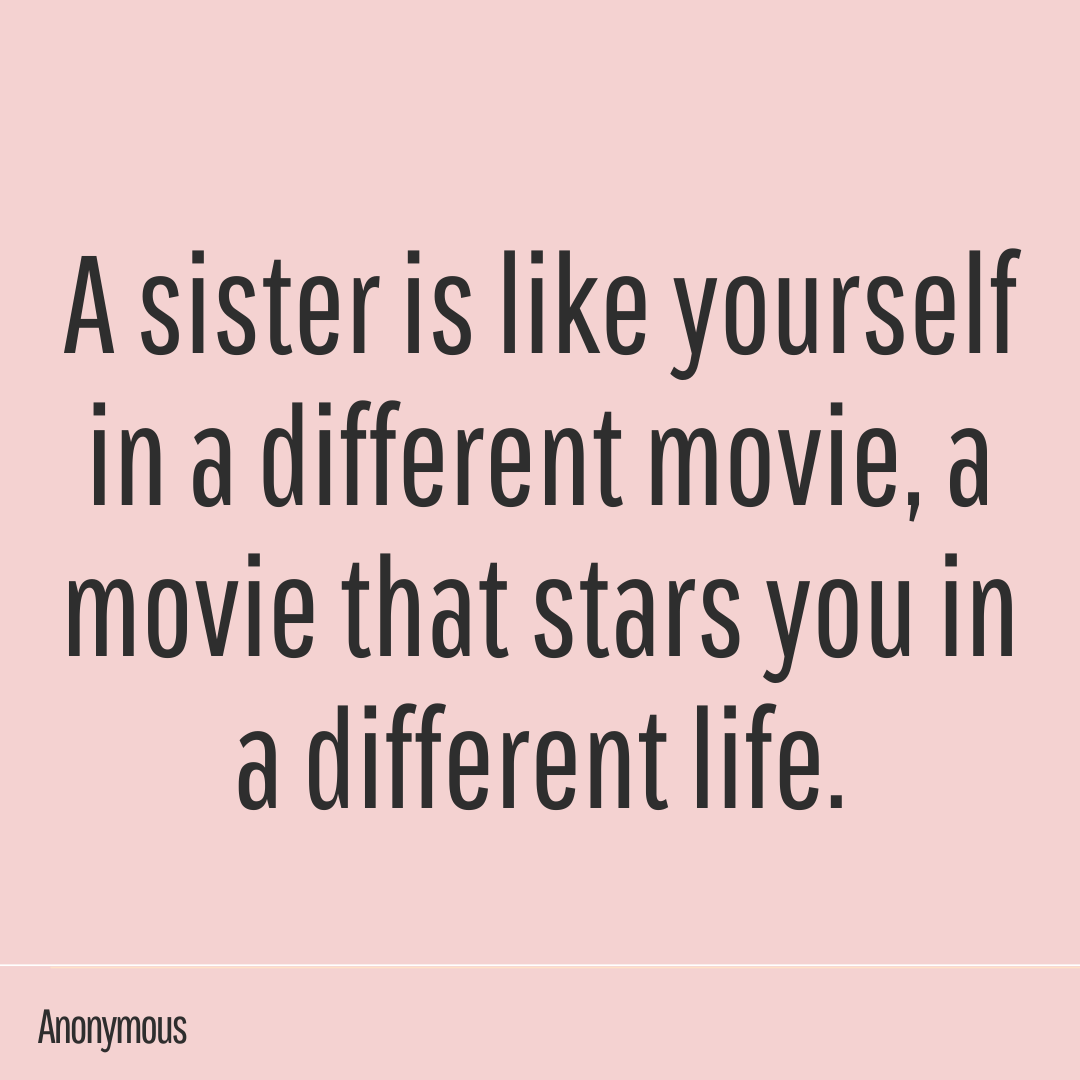 "A real friend is one who walks in when the rest of the world walks out." — Walter Winchell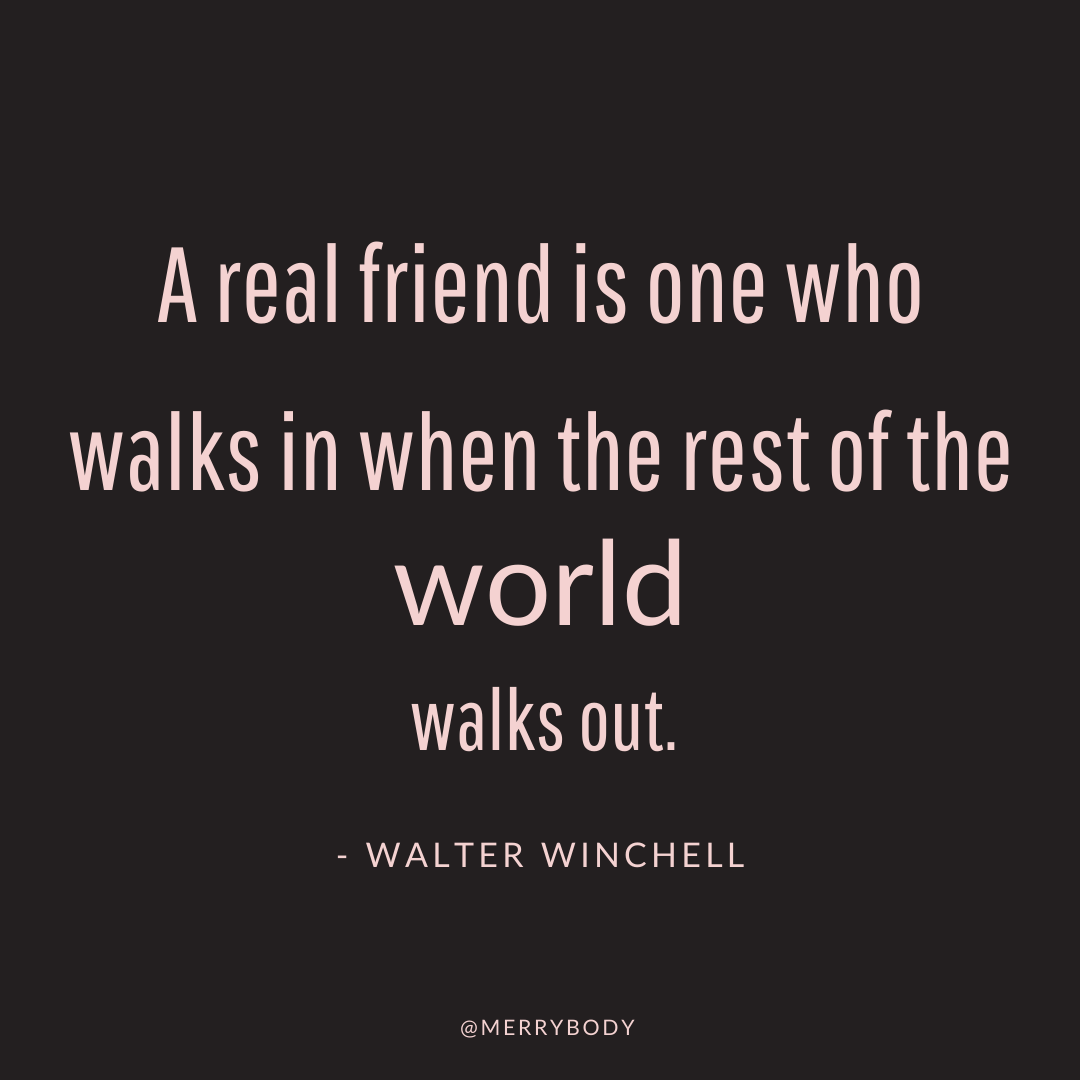 "If you live to be a hundred, I hope I live to be a hundred minus one day, so I never have to live without you." — Winnie the Pooh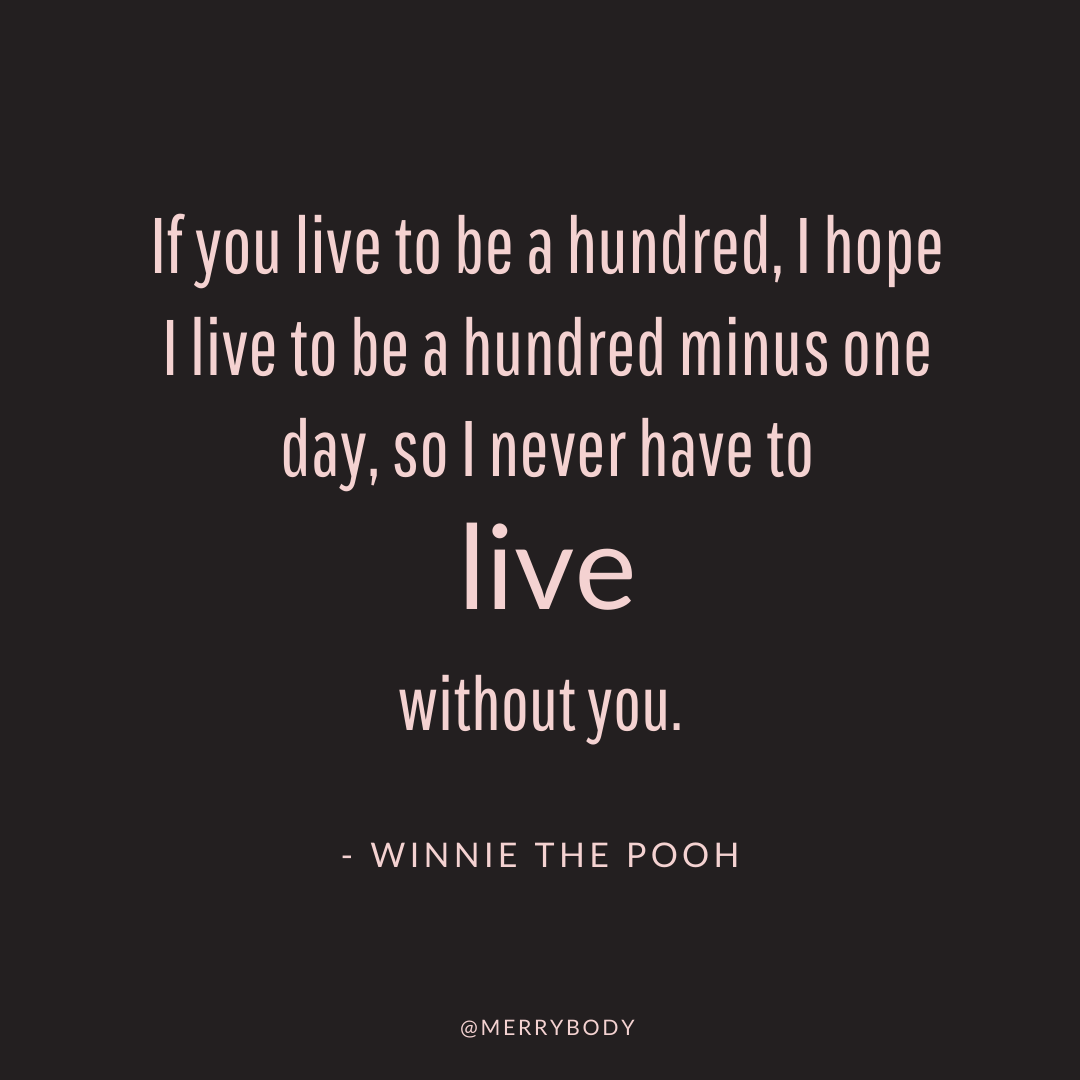 "Things are never quite as scary when you've got a best friend." — Bill Watterson, Calvin and Hobbes
"Friendship is born at that moment when one person says to another, 'What! You too? I thought I was the only one." — C.S. Lewis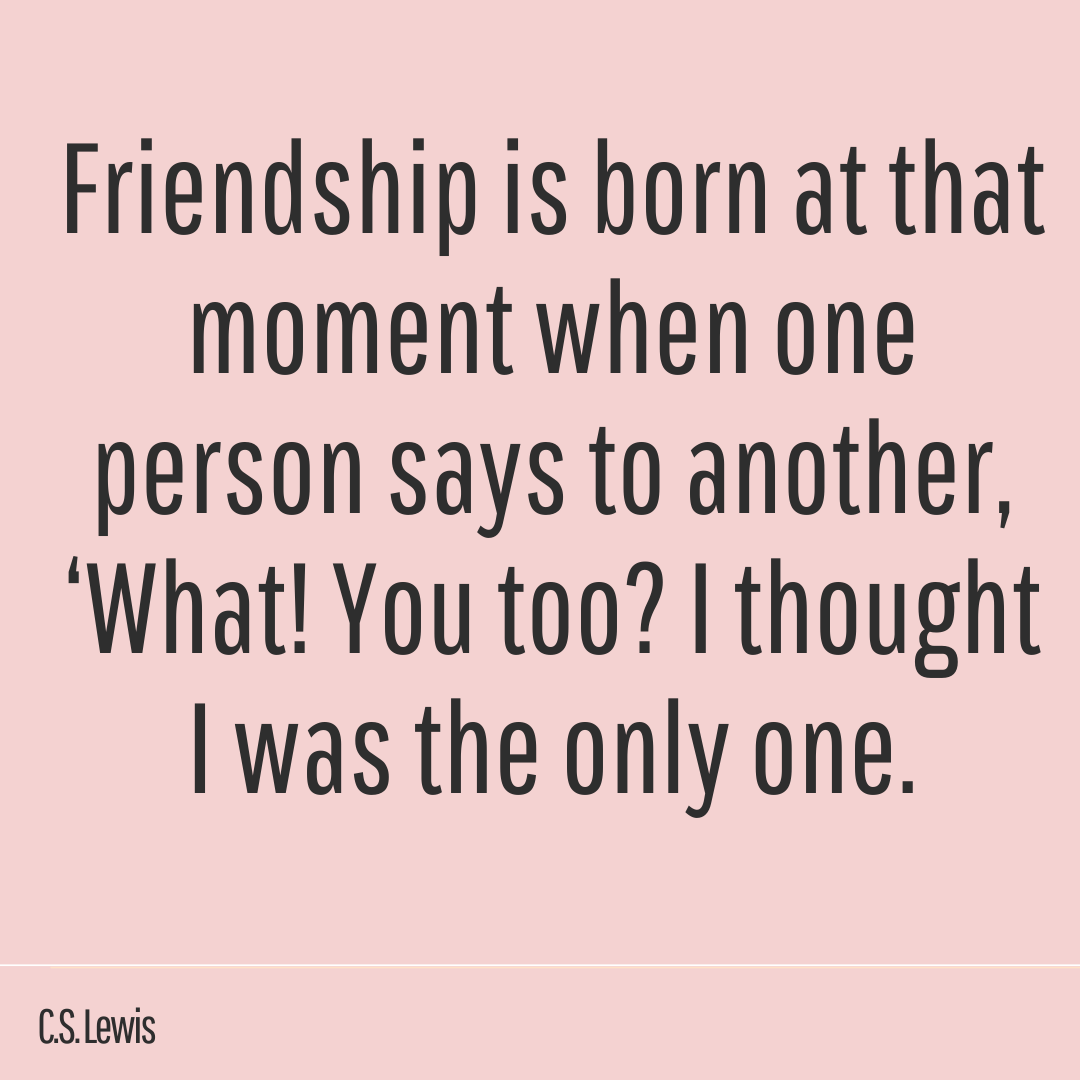 "There are three things that grow more precious with age; old wood to burn, old books to read, and old friends to enjoy." — Henry Ford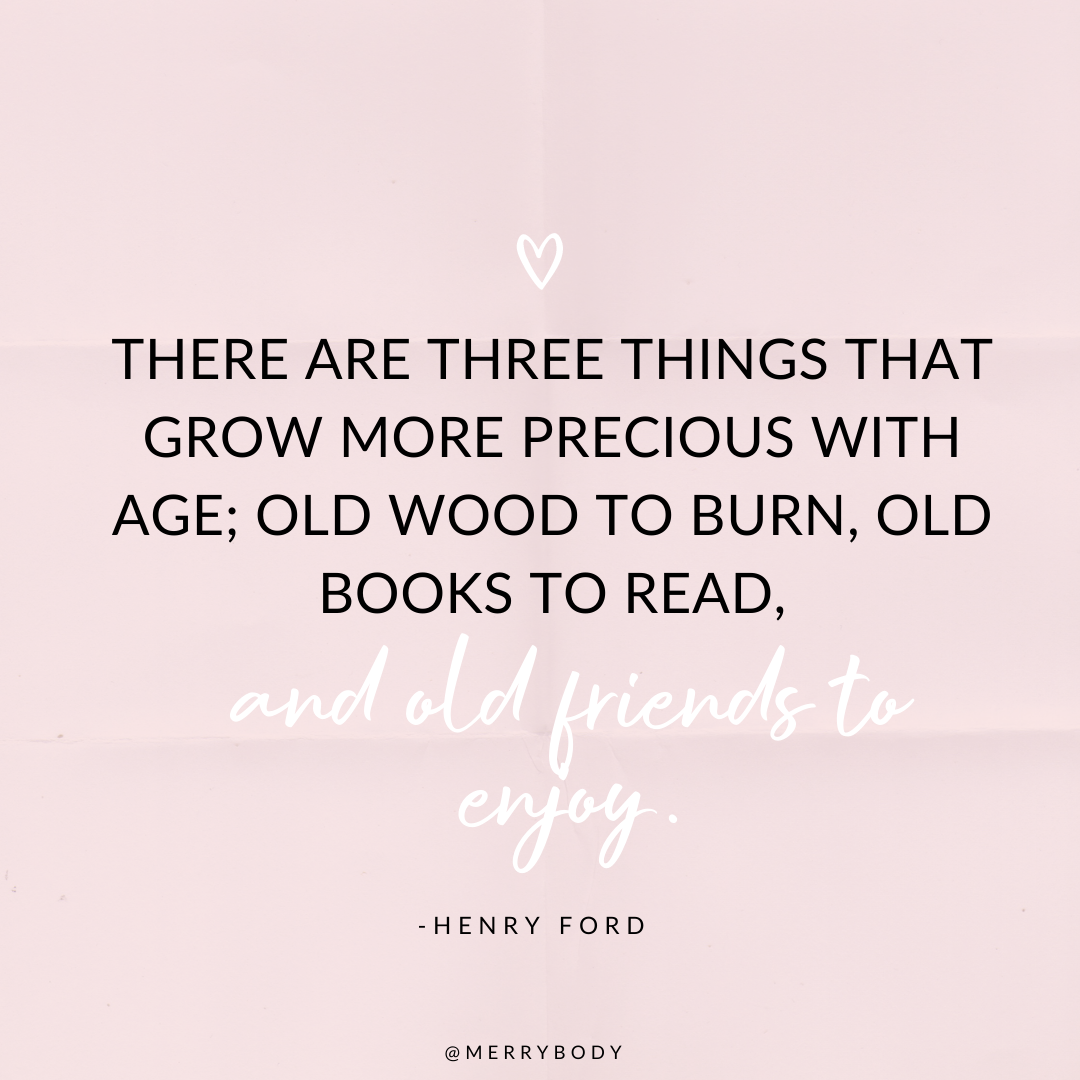 "For beautiful eyes, look for the good in others; for beautiful lips, speak only words of kindness; and for poise, walk with the knowledge that you are never alone." — Audrey Hepburn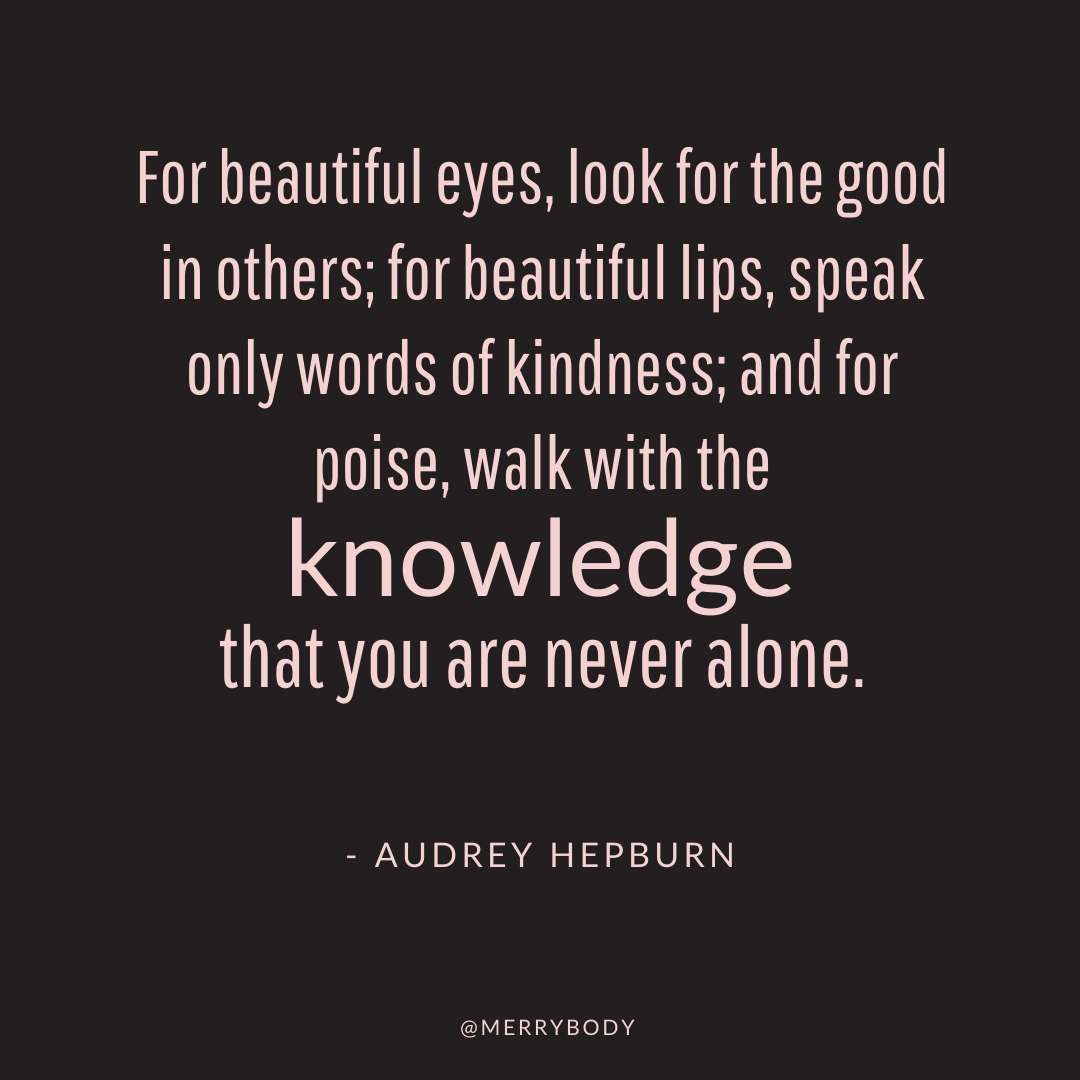 "There's not a word yet for old friends who've just met." — Jim Henson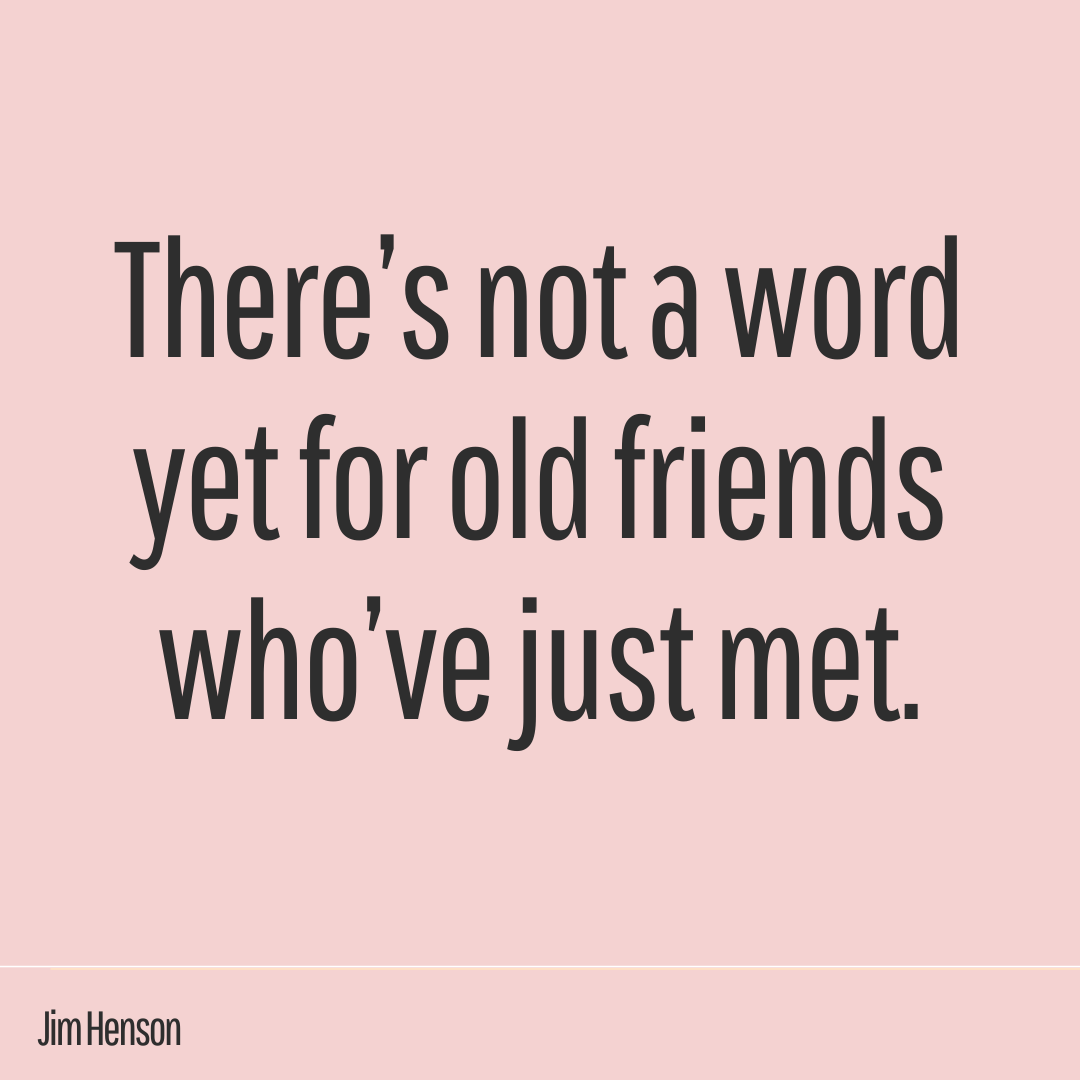 Did you have a favourite sister quote?
They're all lovely!
Always merrymaking,
Emma + Carla