Oh heck yeh we did. Anything with bacon and cheese really is a winner of a recipe. And we know these gluten free cheese and bacon savoury scones will do it for you. We think they make the perfect morning or afternoon tea and just in time for Mother's Day!
We're also super excited to share our special Get Merry bonus for Mother's Day.
If you want to get your Mumma a copy of our Get Merry book or a Get Merry in-a-box we will also send you a bonus rose quartz crystal plus a super cute Mother's Day quote card. Check everything out HERE. (Bonus included if ordered before 8 May 2017)
We only have a limited number of these bonuses available (200 only!) so don't leave it too late!
Ok, back to this gluten free savoury scone recipe!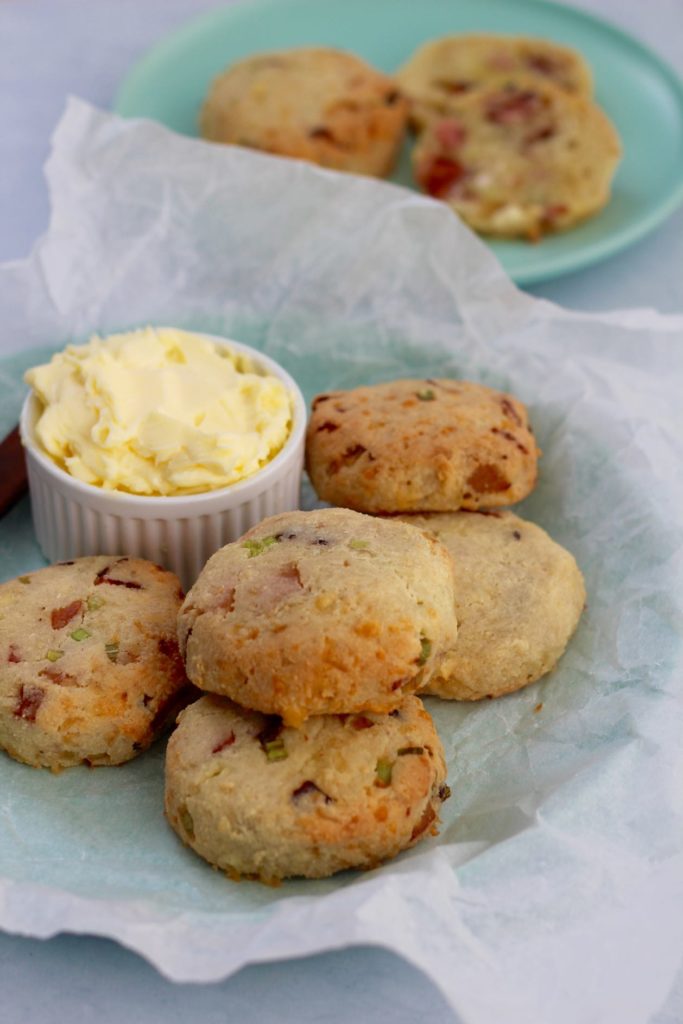 It's a super easy recipe (like always!), simply mix everything in a bowl, bake, allow to cool a little and smother in butter (or avocado) and enjoy!
We believe that every single morning or afternoon tea requires both sweet and savoury and that's why we made these scones. Just looking out for you savoury people. #teamsavoury
Go, bake, enjoy! Report back with all the delishness that went down in your kitchen.
Always merrymaking,
Emma + Carla.
P.s Don't forget to check out the Mother's Day bonus! Click here for all the info!

Gluten free cheese and bacon savoury scones
2017-04-03 03:18:15
Serves 6
STUFF YOU NEED
250 g (8.8 oz.) cheddar cheese grated
2 rashers (slices) bacon diced
2 shallots chopped
2 eggs whisked
2 cups blanched almond meal
3 tbs. coconut milk (canned)
3 tbs. melted coconut oil or butter
2 tbs. cassava flour (or arrowroot/tapioca)
pinch of salt
NOW WHAT
Preheat the oven to 180°C (350°F) and line a baking tray with baking paper.
In a large bowl add the almond meal, cassava flour and salt. Mix well.
Add the eggs, coconut milk, oil and mix again. It will form a crumbly dough mixture.
Add the bacon, cheese, shallots and mix again.
Split the mixture into 6 and roll into balls.
Place balls onto the baking tray 2 cm (1 inch) apart and flatten a little.
Place into the oven for 20 minutes, or until golden brown.
Serve with a dollop of butter or with avocado.
MERRYMAKER TIP
We fried up our bacon first for extra delish factor. YUM!
Merrymaker Sisters | MerryBody Online Studio: Unlimited Yoga, Pilates and Meditation https://themerrymakersisters.com/