Celery juice is the hottest wellness trend in 2019, it's all over Instagram and has been dubbed as 'the best healing juice'. We were inspired to see what all the hype was about. And so far… we are loving our new daily celery juice ritual.
We've been making our juice in our Vitamix Ascent™ Series Blender (keep reading to see how to make celery juice in a blender). We drink about 450ml on an empty stomach, then wait at least 20 minutes to eat brekky later.
We've noticed a general more energised feeling so far BUT according to Anthony Williams, author of Medical Medium and the man who created this trend, we should stick to this healthy habit.
How many times have you read… eat anti-inflammatory foods? Or decrease foods that cause inflammation? Yep, we guess at least a million.
Anthony Williams says "celery is perfect for reversing inflammation because it starves the pathogens, including unproductive bacteria and viruses such as Epstein-Barr (EBV), that create it." So apparently, it can be beneficial for many chronic illnesses including thyroid issues, Lyme disease, IBS and skin issues to name a few.
Celery juice promotes healthy digestion. Since we were teenagers we've both had digestion issues. In fact, our tummy bloating issues really are the reason we started Merrymakers in the first place! This is why we changed our diets, this is why we don't eat gluten, this is why we are conscious of what we eat and how we live. Because we were sick of the 3 pm daily bloat and constant gurgling, pain and gas.
Right now, if you're like… this is me!
We want you to know, this is not normal and you don't have to put up with it! The celery juice can help, changing your diet will help, changing your mindset will help, changing your daily movement will help.
We have experienced drastic changes with our digestion and wow it makes life better.
There are so many other supposed benefits of drinking celery juice, do your own research, experiment and see what works for you. We gather it's a plant filled with good stuff so why not give it a go?!

How to make celery juice in a blender.
STEP ONE: Wash a bunch of celery super well. Trim the end, but keep the leaves.
STEP TWO: Cut into small portions and place a third of your celery bunch into the blender. High powered blenders like our Vitamix Ascent™ Series work best as it gets the juice really smooth.
STEP THREE: Add a little water and blend until thick and smooth.
STEP FOUR: Pour into a jug, set aside and repeat with remaining celery.
STEP FIVE: Drink as is, but if it's a little chunky for your liking strain with a cheesecloth or sieve.
Drink about 450ml on an empty stomach first thing in the morning. Don't eat for at least 20 minutes after.
…The daily celery juice is just one new thing we are doing in 2019 to create healthier, happier lives.
Watch our How to Make Celery Juice in a Blender video here:
5 other things we're doing differently this year.
More Yoga.
We've had a bumpy start to the year with some personal life changes, life is filled with light and dark after all. And to help get through emotional stress, we embarked on a 21-day yoga challenge.
You know we love yoga (and Pilates) but we don't practise Yoga every day. We're halfway through our challenge and wow… Yoga is pure healing for the mind, body and soul.
Yoga connects movement to breath, it allows you to be fully present, it unlocks emotional blocks in the body, it is a nurturing practice promoting self-love, kindness, respect and compassion.
It also makes your body stronger, toned and more flexible. And the best part, you can do it anywhere.
Reading one book every month in 2019.
We love reading but this year we're committed to read at least one book every month.
Books have the power to change your perspective, they have the ability to inspire you, crack open your heart, connect you to something bigger.
Books will challenge your self-beliefs and if you let them… unlock self-sabotaging behaviours.
We're working on a list of life changing books, stay tuned.
Buying less stuff and declutter.
We first heard about minimalism 5 years ago, and ever since have lived the mantra 'less stuff more life'. We don't call ourselves minimalists, over the past 5 years we've changed the way we consume and live BUT this year we feel so motivated to embrace this movement.
Ever noticed how your excess stuff (whether it's good stuff or junk stuff) makes you feel anxious?
Decluttering creates calming energy, it helps you feel organised, boosts creativity, it's easier to keep your home clean and you simply have more time for important things… like the people you love.
You also bring conscious energy to your purchases, you're more grateful for your items, you look after your stuff better, you save money and can spend it on more important stuff like experiences and passions!
Better skin rituals.
We've always looked after our skin (thanks to Mum's influence). As we get older and as we see more and more botox advertisements on the back of public toilet doors we feel driven to look after our skin with a natural, self-loving ritual.
It's not a crazy skin ritual, it's simply using an organic cleanser, toner, moisturizer and eye cream twice a day. Then once a week using a face mask to purify and detoxify our skin.
Our goal isn't to avoid wrinkles… it's about showing care for ourselves and our skin. Loving our skin as we age. Because wrinkles are better than the alternative… so let's be grateful for the lines!

An end to worrying about what we look like.
A major issue during our teenage years and early twenties BUT also the inspiration for so much we do now.
We've gone from constant and consuming self-loathing thoughts about our appearances to self-loving thoughts. We've drastically changed the way we see and the way we feel about ourselves. This has been absolutely life-changing and this is why we do what we do.
Of course, the body image issues still creep back in our minds BUT this year we are bringing even more awareness to these moments. We've spent way too much of our precious time and energy on worrying about what we look like. NO MORE of this. It's time to welcome in the confidence and celebrate our bodies right here, right now.
We're excited to bring these new habits and new ideas to our year. We feel a calm yet excited energy about 2019, we look forward to seeing what unfolds.
We'd love to hear about your goals and new habits for 2019, feel free to take any of ours! Be sure to let us know if you try out the celery juice experiment!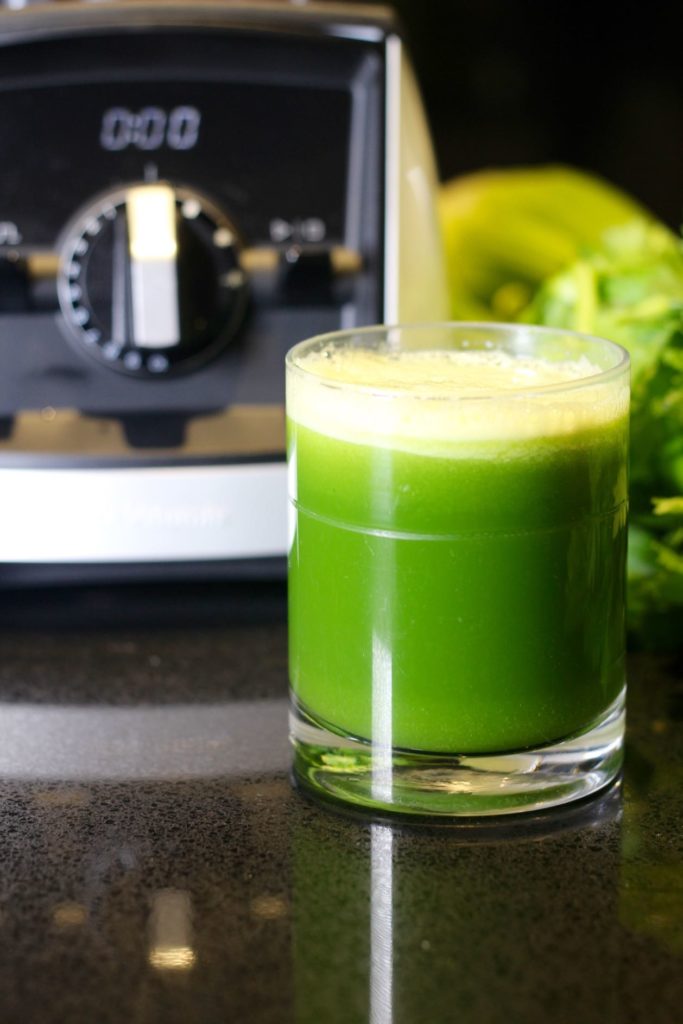 And remember, the only way we can grow and transform is to make a change. No matter how big your health and life goals are, know that even just the smallest steps take you there.
Always merrymaking,
Emma + Carla
* It's an absolute dream to work with a company like Vitamix. We only choose to work with brands and products that 100% align with our vision and mission to inspire a healthier, happier, more love filled planet. Everything we share about Vitamix is an honest and true opinion, it really has changed the way we cook and live. Be sure to check them out.