Oh, it's been a while since we've enjoyed a choc chip cookie and we vote that these are the best sugar free choc chip cookies and yes they only have 5 ingredients! They're super easy to make, as in, throw all ingredients in a bowl, mix and then bake kinda easy. Pretty much packet mix easy BUT they will make you feel more accomplished (haha) and taste better.
You really can't beat chocolate chip cookies. We feel like we've probably made about a million in our lives. Were you also obsessed with the Women's Weekly choc chip cookie recipe? Did you also accidentally eat all the cookie dough? Did you also get extremely thirsty after you made them and ate them? Yeh, that's what a super high amount of sugar does to you!
This is why these 5 ingredient choc chip cookies really are the best, because they are sugar free! They're also gluten free. They are also freaking delicious.
If you can't find sugar free choc chips, look for super dark choc chips or find a sugar free block of chocolate and cut it up. Either way, when you make this recipe you will create deliciousness.
This recipe is also now on the Get Merry Recipe App, along with 500 other epic recipes. Download it on iPhone and on Android HERE. Did you even know we have a recipe app?! ALSO, there's a bunch of App-Only recipes exclusive to the app.
Like these sugar free half and half cookies are exclusive to the App.
These insanely delicious sugar free jam donuts also feature on the Get Merry App exclusively!! Ahh, this is one of our fave recipes.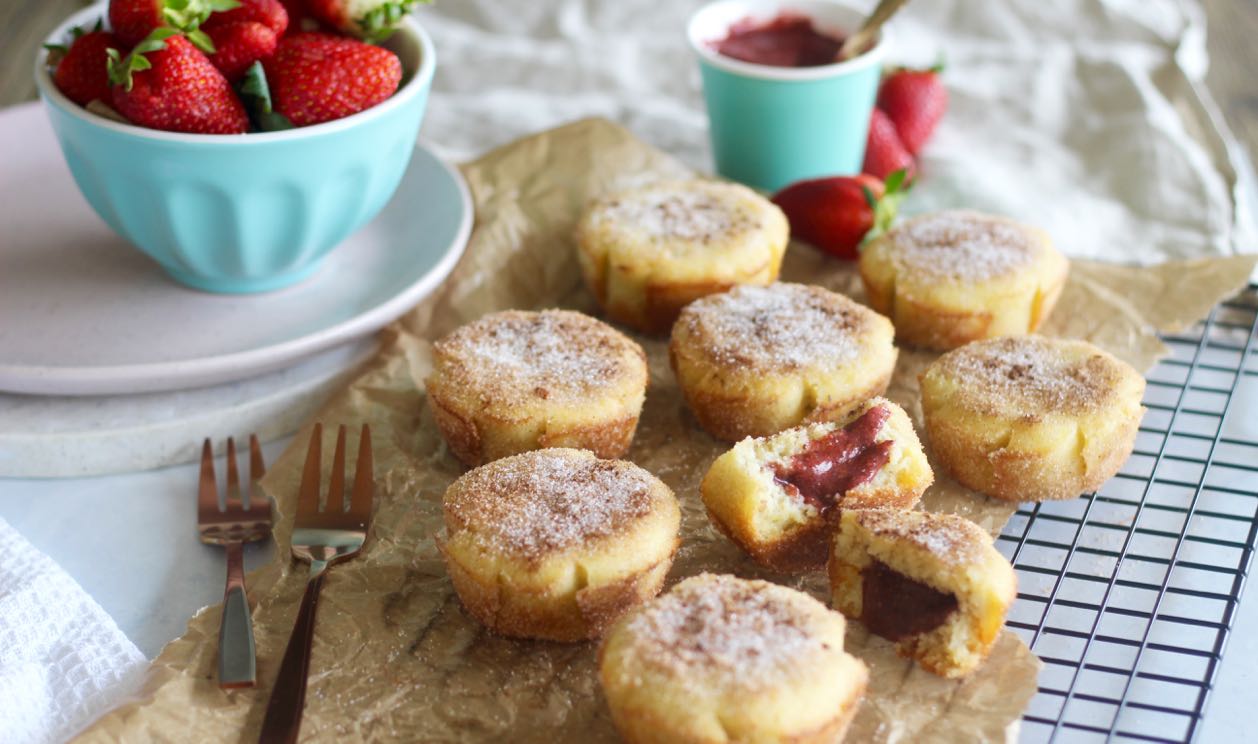 And these caramel banana muffins! Ahhh, get this recipe on the Get Merry app!
If you make these 5 ingredient choc chip cookies let us know! Share a picture with us on Instagram so we can drool over them.
Always merrymaking,
Emma + Carla
P.s If you love our recipes, come and try out our Yoga and Pilates classes. You can join our Online Studio at NO CHARGE!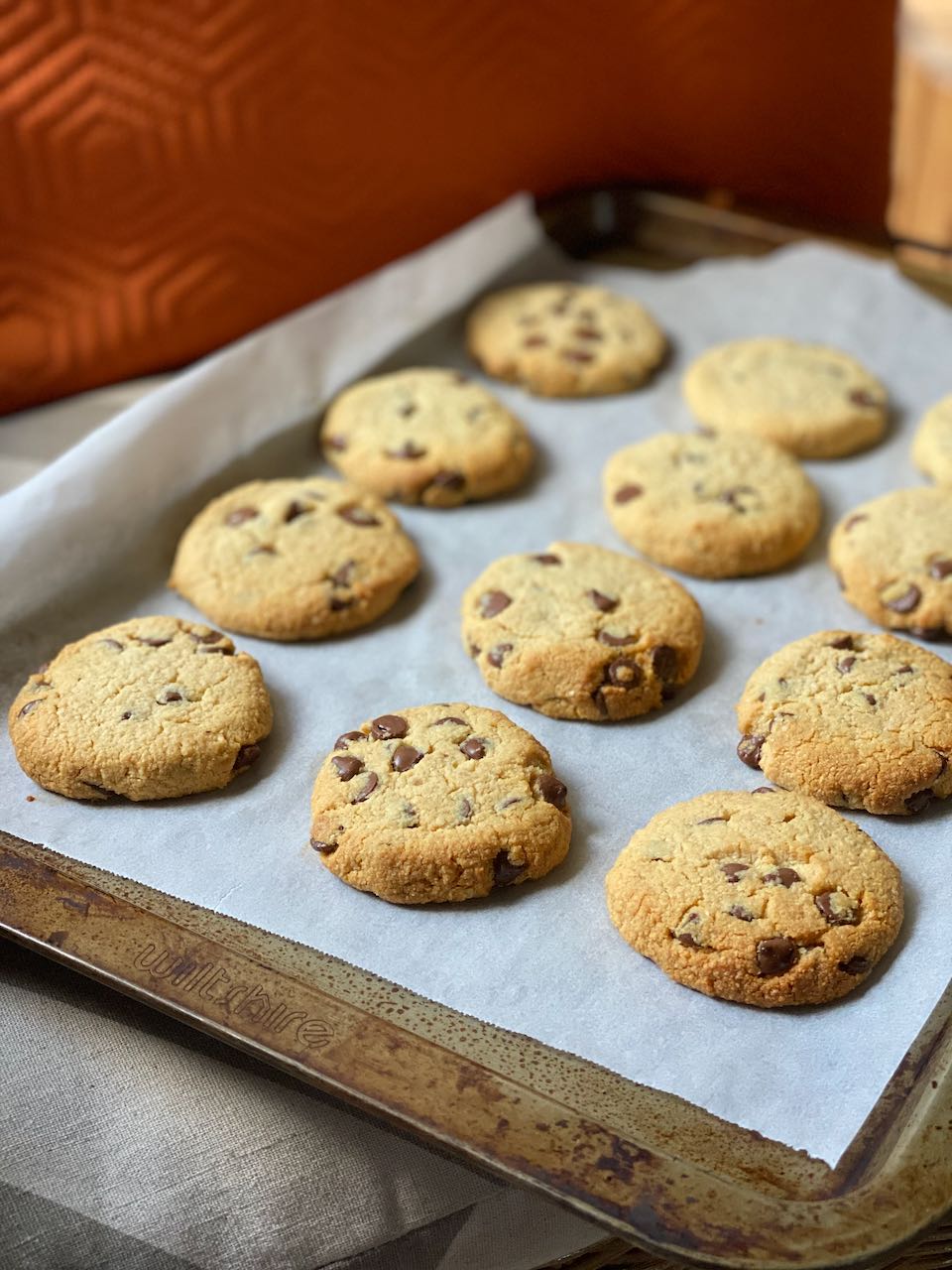 5 ingredient choc chip cookies
STUFF YOU NEED
125

g

butter

melted

1/2

cup

rice malt syrup

2

tbs.

peanut butter

3

cups

almond meal

150

g

dark choc chips

sugar free
NOW WHAT
Preheat oven to 160°C (320°F) and line 2 baking trays with baking paper.

In a bowl, add the melted butter, rice malt syrup and nut butter, mix until smooth and combined.

Add the almond meal and sugar free choc chips and mix well. A sticky cookie dough will form.

Roll tablespoon fulls of dough and place evenly onto the baking trays.

Flatten the cookies down with your palm and then smooth the edges with your fingertips if you need.

Place into the oven for 12-14 minutes, keep an eye on them as they burn quickly and ovens can differ.

Allow to cool and then eat them!
MERRYMAKER TIP
Level up your cookies, serve hot with delish as ice cream.