We know that one of the hardest things to give up when living a real food paleo inspired diet is bread! So we are super dooooper excited about this Cauliflower Pita Bread recipe!
Let's be honest, traditional bread tastes good, but you usually feel crap after (full, sick, gassy, bloated, heavy, tired = crap). Are we right? This recipe is awesome because it is pretty much just cauliflower, eggs and a little coconut flour! Ummmm amazing! Plus it's a delicious way to get more veggies in to your day! YAY! More veggies is ALWAYS a great idea!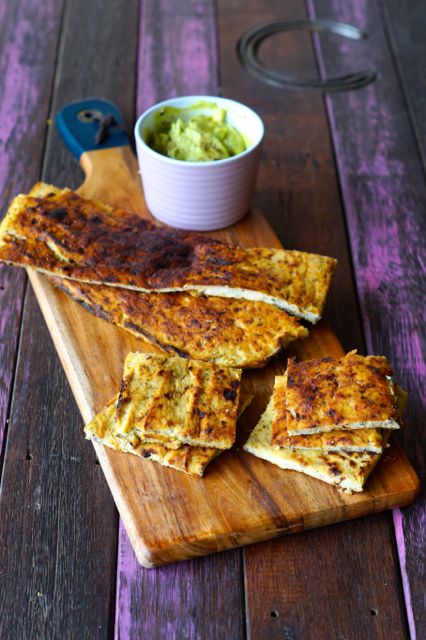 These cauliflower pita breads are perfect for parties and for spreading delicious ingredients on top… you can even make mini pizzas!
We hope you love this recipe as much as us! Let us know what you think, share the love on Facebook and Instagram using #themerrymakersisters
Always merrymaking,
Emma + Carla
ps. did you know we are also yoga and pilates teachers? SIGN UP to our free online classes over here!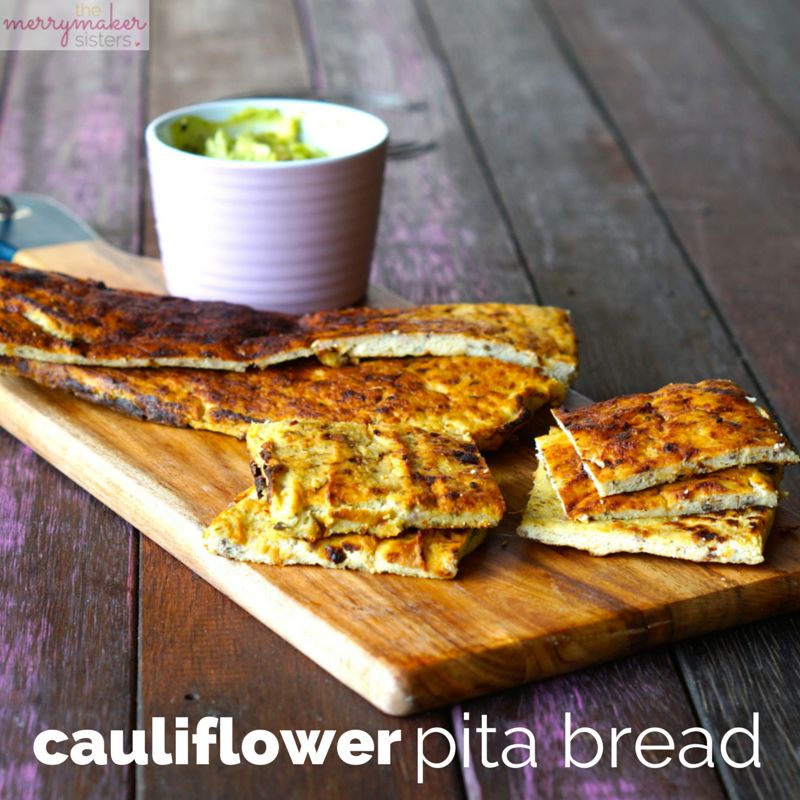 p.s this recipe features in our Make It Merry cookbook along with 70 other quick, easy and delish recipes to boost your health and happiness!


cauliflower pita bread
2015-03-26 23:12:24
Serves 4
Stuff you need
3 cups pureed cauliflower (this is the florets of 1 cauliflower, cooked then blended until smooth)
3 eggs
¼ cup coconut flour
1 tsp. dried oregano
1 tsp. dried rosemary
1 tsp. onion powder
salt and pepper
Now what
Preheat your oven to 180°C (350°F) and line a baking tray with baking paper.
In a large bowl combine the pureed cauliflower, eggs, coconut flour, oregano, rosemary, onion powder and season with salt and pepper.
Stir until well combined.
Spread out the mixture on to the baking tray to 1 cm (½ inch) thick.
Place in to the oven for 25 minutes.
Remove from oven and put under a hot grill for 10 minutes (this turns it a nice brown colour!)
Remove from grill and flip. We did this by placing another baking tray with baking paper on top of the cauliflower pita and turned it upside down.
Place back under the grill for a further 5 minutes.
Cut up in to desired slices (we like mini squares).
Let cool as they will harden a little. We served ours with simple mashed avocado!
Merrymaker tip
You could even make mini pizzas with these! YUM!
Merrymaker Sisters | MerryBody Online Studio: Unlimited Yoga, Pilates and Meditation https://themerrymakersisters.com/