How flippin' good are muffins? We're HUGE fans. Question though, is there really, truly a difference between muffins and cupcakes? Maybe it's all in the icing? But TECHNICALLY both can be iced.
Conclusion: we don't think so. They're pretty much the same thing. SO today we're sharing Egg Free, Sweetener Free Chocolate Muffins… or in the case you're after a cupcake recipe… we're sharing Egg Free, Sweetener Free Chocolate Cupcakes (ours aren't iced… but here's a paleo icing recipe!).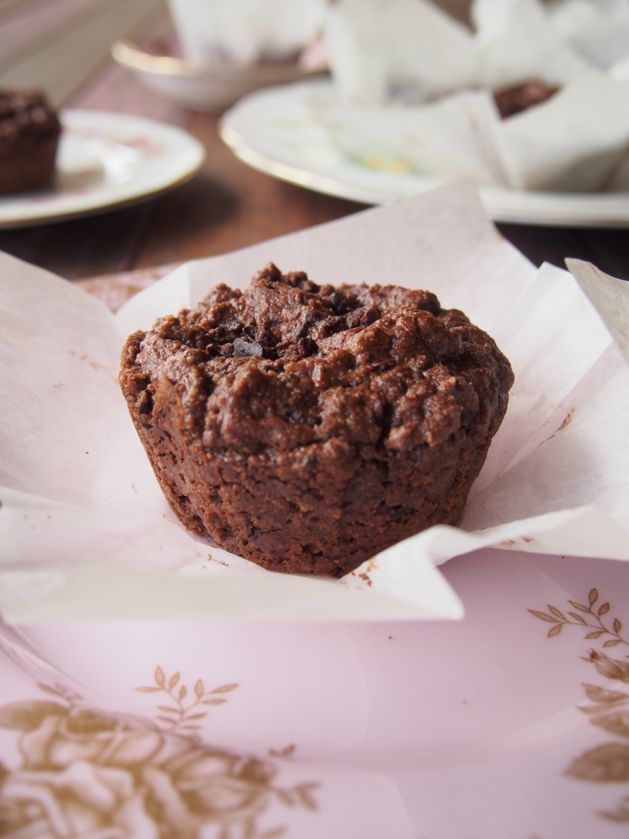 The reason we made these paleo muffins egg free is because we literally ran out of eggs and we needed muffins stat… we're pretty pleased to say they turned out ridiculously amazing (skeptics of the chia gel egg replacement… no need for that!). If you like/can eat eggs, you can just swap the chia gel for 2 eggs! They will work and be super yum.
PLUS! Let's be real right now. The fact that we didn't use any sweetener means that these Sweetener Free Chocolate Muffins are a tad bitter (Merrymaker Dad's words), so if you're not used to it, try the mixture before you bake it.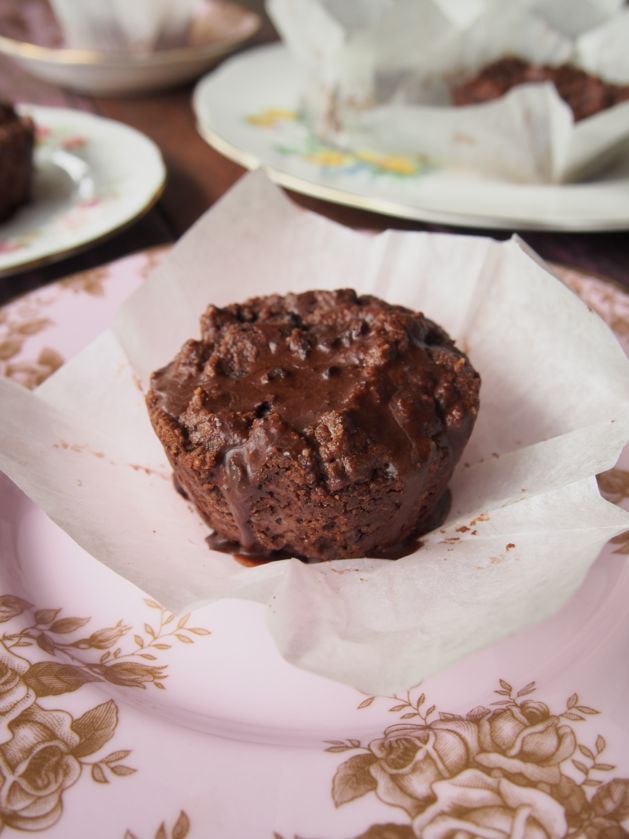 Not sweet enough? Then add 1-2 tbs. of maple syrup or honey! Easy as! Eventually your taste buds will get used to the not so sweet sweets… and then when you DO use sweetener you will be like 'Holey heck… that's too darn sweet!' We do this ALL the time.
Alritey! Here's our easy recipe for Egg Free, Sweetener Free Chocolate Muffins!
If you make them, then we wanna know about it! Leave us a comment and tell us what your taste buds thought!
Always merrymaking,
Emma + Carla
p.s drizzle these babies in our Sweetener Free Chocolate! YUM!

egg free, sweetener free chocolate muffins
2015-06-08 09:03:42
Serves 8
Stuff you need
1 1/2 cups almond meal
1/2 cup raw cacao powder
1 cup coconut milk
1/4 cup coconut oil melted
1/4 cup cacao nibs
2 tbs. chia seeds, soaked in 6 tbs. water for 10 minutes (OR 2 eggs)
1 tsp. 100% vanilla extract
Pinch of salt
Now what
Preheat oven to 180°C (350°F) and line a muffin tray with 8 muffin cases.
In a large bowl combine the almond meal, cacao powder, cacao nibs and salt.
Add the coconut milk, coconut oil, chia gel (or eggs), vanilla and mix well.
Spoon the mixture in to the prepared muffin trays and place in to the oven for 20 minutes or until the muffins spring back when lightly touched.
Merrymaker tip
Definitely drizzle with sweetener free chocolate! Recipe link is above!
Merrymaker Sisters | MerryBody Online Studio: Unlimited Yoga, Pilates and Meditation https://themerrymakersisters.com/