The cost of Pilates classes range from absolutely free to $40 plus per class! The price difference is dependent on what style of Pilates you're doing, whether it's online or in studio and the duration, is it a quick class or one hour in length?
Pilates has quite the reputation of being a rather expensive way to exercise. If you choose the most exclusive studio in Bondi, London or New York City, of course it will be more expensive. But, just because a class is more expensive doesn't mean it's the best class for you.
What are the different styles of Pilates classes?
Reformer Pilates
Reformer classes are generally more expensive. This is because they're usually small group classes and use the Reformer machines. You will have a more hands on experience with the instructor. And of course, when you think about the Studio needing to acquire all the equipment and apparatus they need to charge accordingly to make it a viable business.
Clinical Pilates
Clinical Pilates is for rehabilitation. Post injury or postpartum are two common reasons why you'd choose this style of class. Usually, the instructor is a physiotherapist as well as a qualified instructor of Pilates.
The classes are usually on the expensive side but often you can get private health care rebates. You would usually do this style of class one on one over a specific time frame. Then the physio might offer a Pilates program to do at home afterwards.
Mat Pilates
A mat class can be done in a studio or health club group class, one on one or online. We love mat based classes as they are easily accessible and available to almost everyone. They can be very cost effective, even free!
Find a selection of our Free Online Classes over here!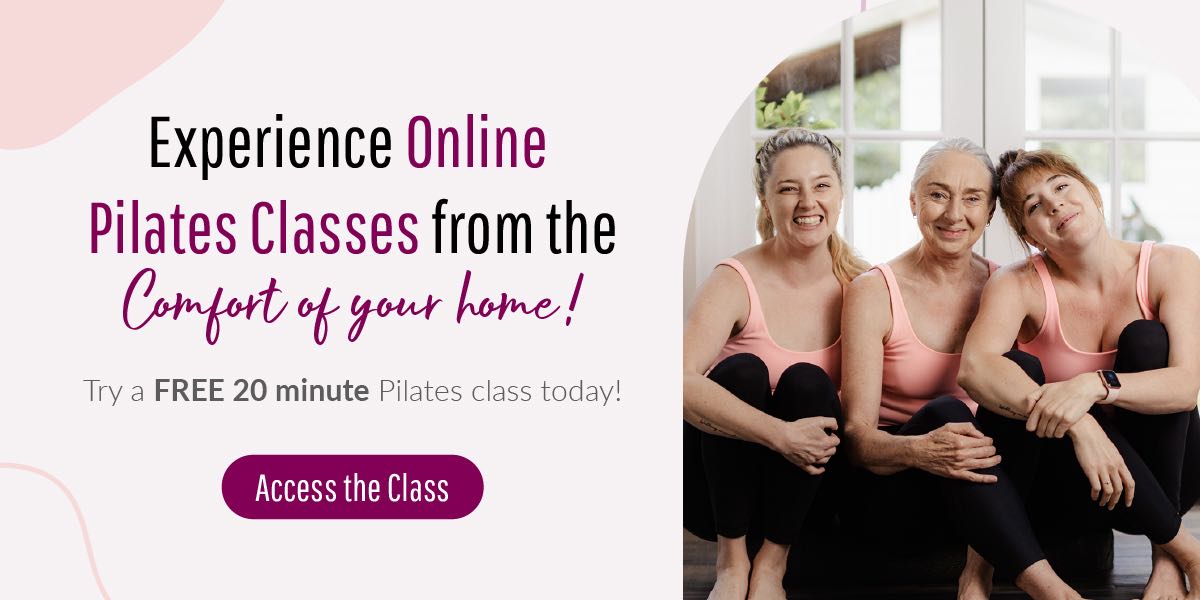 Although we teach online we are also available to all our MerryBody Members for advice, whether it be on form and technique or to help with motivation to actually roll out the mat.
This is why we love teaching online, we actually have more time to spend chatting with clients.
Inside our MerryBody Online Studio, I am (Emma) your qualified Pilates instructor and Carla is your qualified Yoga and Meditation teacher. Together we've created hundreds of Pilates, Yoga and Meditation classes, from beginner to challenge, 10 minutes to 30 plus minutes in length.
Our classes will not only improve posture, strengthen your core, create inner confidence and get you feeling flexible and amazing, they also promote self-acceptance.
For us, we spent years exercising from a place of self-hate, it wasn't until we added a self-acceptance practice when we finally were able to create a healthy relationship with exercise (and diet for that matter!).
If you're after a workout with a difference, try out MerryBody today.
You can sign up to the MerryBody App with a free 7 day trial. It's available on Apple and Android, phone and tablet. You can even stream the classes to your TV.
If you have any questions, let us know!
Always merrymaking,
Emma + Carla