Ever since we made our Paleo Lemon Tart we were like well what else can we make with this AMAZING tart recipe?! Because that lemon tart was seriously good. And tarts in general are just awesome.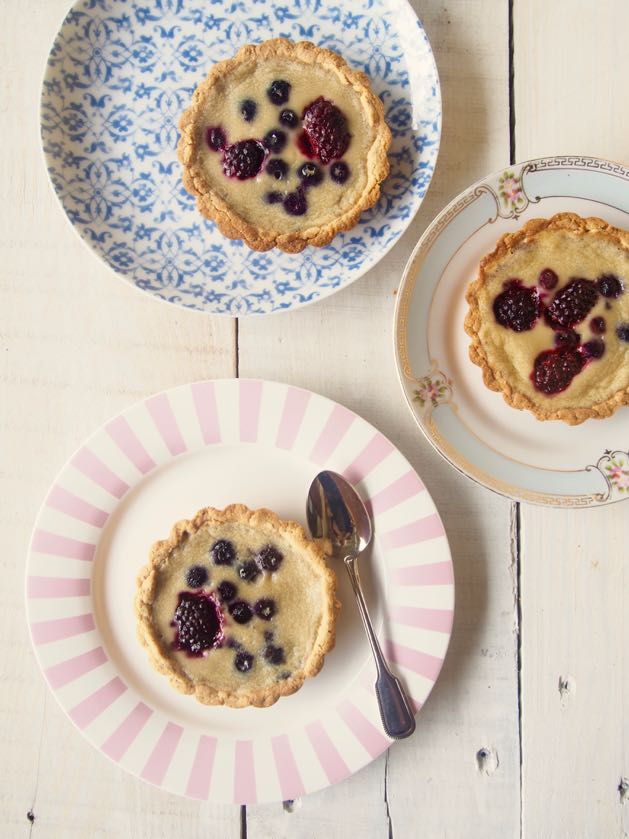 The thing is, tarts, pies, layered cakes, pretty icing al usually fall in the 'that takes too long, we'll just make salted caramel slice' basket… but not this recipe.
It's totally easy, it's pretty quick and it sure is delicious!
So we brainstormed (actually… we chai stormed… that's where we brainstorm over chai tea) and decided that Low Fructose Grain Free Custard Tart HAD to be made.
Now here it is! Impress EVERYONE with this amazing, healthy grain free custard tart! Don't even tell your guests that it's sugar free, grain free and gluten free… just let them taste it first… THEN tell them how the tart is actually full of good stuff and how they could pretty much eat it for breakfast and how it's nourishing their body and that they won't feel sick after it and yes, they can probably have seconds… because yes.
Anyway… make this Low Fructose Grain Free Baked Custard Tart then come back and tell us how much everyone loved it!
Always merrymaking,
Emma + Carla

Low Fructose Grain Free Baked Custard Tart with Berries
2015-10-21 22:16:18
Serves 8
FOR THE CRUST
2 cups almond meal
1 cup cassava flour (or tapioca)
1/4 cup butter melted (or coconut oil)
2 eggs
2 tbs. rice malt syrup (or preferred natural sweetener like honey/maple)
Pinch of salt
FOR THE FILLING
1 cup coconut milk (canned)
4 large eggs
1 cup blueberries
2 tbs. rice malt syrup (or preferred natural sweetener)
2 tsp. 100% vanilla extract
NOW WHAT
Preheat oven to 180°C (350°F) and grease a 27 cm (10.5 inch) tart tin/dish or 8 x 8 cm (3 inch) mini tart tins.
Start with the base. Whisk the eggs, butter and rice malt syrup together.
Add the almond meal, cassava flour and salt.
Mix together until a dough forms, you might need to get your hands dirty!
Roll out the dough between 2 sheets of baking paper to about 1/2 cm (1/4 inch) thick.
Lift the top piece of baking paper off and carefully flip the crust over the tart tin. Pull the other layer of baking paper off.
Press the crust in to the tart tin (or tins), using excess crust to fill the edges. We always make the join where the side meets the base a little thicker, as this will make the sides stronger.
Poke the base with a fork, this just makes sure it doesn't bubble up in the oven.
Place in to the oven for 15 minutes.
Meanwhile, let's make the filling!
Whisk all the ingredients (except the berries) together until combined.
Pour the filling in to the crust and sprinkle with berries.
Place back in to the oven for 22-25 minutes.
Allow to cool before slicing and serving!
Merrymaker tip
Using rice malt syrup = low fructose! Change the sweetener to maple or honey for 100% paleo!
Merrymaker Sisters | MerryBody Online Studio: Unlimited Yoga, Pilates and Meditation https://themerrymakersisters.com/