If you're looking for online Pilates classes in Australia, introducing you to MerryBody. The online Yoga, Pilates and Meditation Studio has helped thousands of people not only create consistent practices but also a mindset of self-acceptance and self-belief.
The classes are created by Emma and Carla Papas, Pilates instructor and Yoga Instructor, based on the Gold Coast, Australia.
The Sister team originally from Canberra, made the move to sunshiney Gold Coast in 2016 once they left their Government jobs to follow their passion (which at this stage was recipe blogging and building The Merrymaker Sisters community).
It is here that they re-discovered their love for Yoga and Pilates and did their teacher trainings with Essence of Living (renowned worldwide Gold Coast Yoga and Pilates Studio).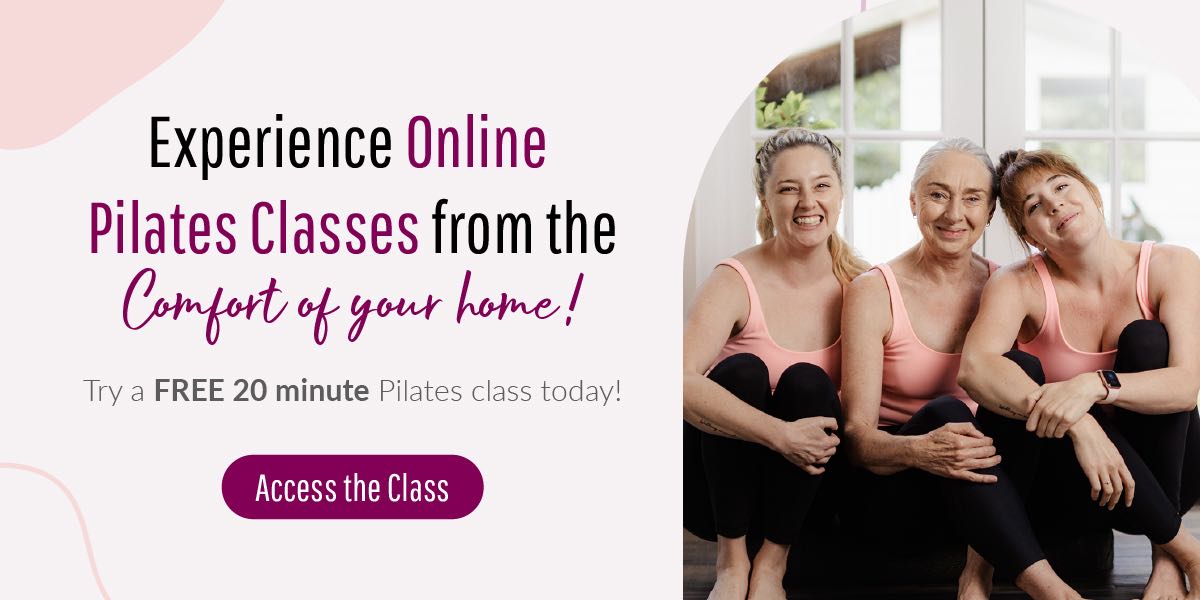 They'd practised both Yoga and Pilates as teens with their Mum, Wendy.
"Mum has always been such an inspiration and supporter of our dreams. It's truly amazing that she uses MerryBody Yoga and Pilates every single day. She's 63 and feels better than ever!"
Wendy is now officially part of the MerryBody team. She even recently featured in several MerryBody online Pilates classes!
"Our goal is to create an online Yoga and Pilates Studio that helps people not only move their bodies but to also accept and celebrate their bodies. After years and years of hating our bodies, forever wanting to lose weight, counting calories, going on crazy diets. Enough was enough." said Emma.
MerryBody combines Yoga and Pilates with the mindset work of self-belief, body confidence, and self-acceptance. This is filtered through each and every class, email and message the Sisters share. They've created an easy and accessible way for everyone to practise Pilates at home in Australia and worldwide.
Carla adds, "We wanted to create a sense of connection, although online, we're also very available for our wonderful members. Whether they need help with their down dog, or they need some motivation to roll out the mat, we are just a message away."
MerryBody has members from all around the world. From Sydney to California, Italy to Singapore. Of all different ages, from kids doing it with their Mum's to aged 70+!
Hear what Members are saying about the Online Pilates and Yoga Classes.
"I really cannot recommend this App and the Merrymaker Sisters more highly. I've undergone several surgeries over the last 4 years, and these ladies have helped me regain strength, confidence, calmness, willpower, belief … and even a few ab muscles! Their ethos and lessons (physical, spiritual and mental) are empowering. With Yoga, Pilates, Fusion, meditation and podcasts, the content is huge, there's something for everyone.
We all should be so lucky to have a Merrymaker Sister in our life! Highly trained instructors, they give options for everything. Once you're a member, they keep in touch, they know you. They genuinely care about their members on a personal level." Leisa, MerryBody Member
"This Yoga and Pilates App provides more than just exercise. It provides the ultimate mind-body connection. The connection you feel with Em and Carla provides the best experience whether you are doing Pilates, yoga, fusion or meditation. The challenges are epic and so well designed that you feel that they have you every step of the way – through encouragement, support or simply motivation." MerryBody Member, Stephanie
MerryBody Online Pilates and Yoga was first established in 2018, the Membership was launched in early 2019 and continues to grow to this day. Now thousands of people practise Pilates Online in Australia and around the world with the MerryBody App.
Find your 7 Day Trial of the Online Pilates and Yoga App over here and begin your journey with our Online Pilates Classes Australia.