Our Mum is a healthy Mum (YAY Mum) so we've come up with a selection of amazing Mother's Day Presents for your Healthy Mum (and our Mum!).
Even though Mum has loved every single gift we've ever made or bought her, we want this year to be an extra good Mother's Day! We want to give her stuff that she'll actually use. Amazing… yet practical presents!
You could choose one or make a cute healthy hamper with a combo of the below pressie ideas! There's so many… good luck choosing!
Fitbit
Specifically the Teal Fitbit Change HR because it's so pretty! We are new to the world of Fitbit (we know, crazy!) but we're so excited to gift this to Mum. She walks every single day, so now she can count her steps, heart rate and so much more! Also, now that we have our own Fitbits we can share and compare our stats! Exercise plus a little healthy competition is always good!
Tea
Prana Chai is our all time favourite chai tea (and we've tried a few hundred!). The first time we tried it was at one of our fave cafes on the Gold Coast but what's better than delicious cafe chai? Home made chai! This Prana Chai gift pack is the cutest with a little pot to brew the tea.
If your Mum is a tea lover it might be time to indulge her with the amazing tea from Cup Above Tea. With beautiful packaging and a huge range of black, green and oolong tea. You can even make your own bespoke tea, now THAT is cool!
Books
Some of the best presents are books! For Mums in business, you can't go past Gary Vee's new book. Our all time fave Lisa Messenger and then there are cookbooks! ALL the cookbooks! Like our cook book, Make it Merry and The Autoimmune Paleo Cookbook by Mickey Trescott.
Organic skin care
A while ago we went through Mum's bathroom drawers and cupboards and threw out all her chemical filled, toxic skin care. Let's just say Mum loves her skin products and she likes to have variety (A LOT of variety!).
We love the ApoteKah skincare range. It's a Melbourne based company created by 2 Pharmacists. With their scientific background they've created an all natural beautiful range of products. Yes, we're lovers of great product design! The face cream, eye cream and deodorant will be the perfect gifts for Mum.
A gift we always love to give is nice hand wash and soap because it's one of those products you never seem to buy for yourself but something you use everyday. Planet Luxe Hand Wash is all natural and Australian made. With a wide variety of skincare and cleaning products we know Mum will love it!
Last time we noticed a sneaky not-so-natural body cream back in Mum's bathroom. So we're replacing it with ellovi butter. Our favourite thing about this product is that it only has 6 ingredients and is pretty versatile. It can be used as a body cream, night face cream and even makeup remover!
Another option is checking out Choosy Chick for a selection different branded natural and amazing skincare, makeup, low-tox products.
Plus we also love MadeOn Hard Bar (this is really cool and different… you like melt it onto your skin!) and Delicious Skin everything.
Supplements
Might seem like an odd Mother's Day present idea but supps get expensive and we know they might not be something a lot of Mums buy for themselves.
Especially good quality all natural products. And because our Mum's health is just important to us as it is for her we love these Vida Glow collagen sachets. All natural and the marine collagen is sourced from ethical and sustainable sources. Also, it's tested for toxins and heavy metals. Perfect for skin and joint health, just what Mum needs!
Make your own!
Tight on budget? We all know Mums LOVE hand made gifts. So we say make her something sweet and you'll be the favourite in no time! You could make a jar of granola, a basket of choc chip cookies or even this AMAZING Chocolate Cake! And they're all good for her! Yay!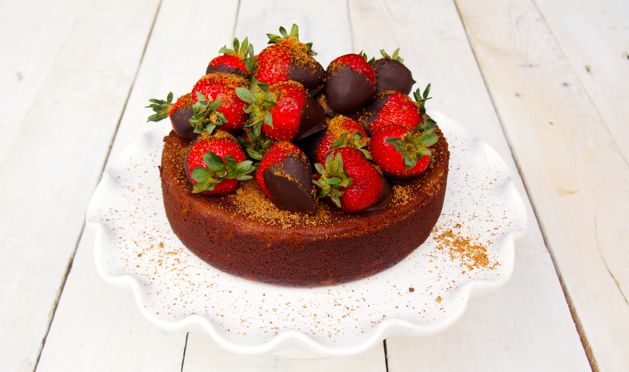 Let us know what you're buying or making for your Mum! We'd love to add to our list.
Always merrymaking,
Emma + Carla
*We want to thank all the above brands for sending us products for review (yes, for free so we could make this post totally freaking epic). We only work with products/brands we already love and use. If you have questions, let us know!