We're not vegan or vegetarian but we definitely have decreased our meat consumption. We've done a round up of 7 vegan dinner recipes that are also paleo.
Enjoy, and be sure to send us a pic of your Merrymaker recipe creation.
All these recipes are also on the Get Merry recipe app. You can download it here it's just $4.49 (AUD) and you'll get 500+ recipes.
Vegan curry
Oh wow, this healthy vegan dinner recipe is oh so easy and oh so delish. Packed with vegetables and super flavoursome from all the herbs and spices.
Check out the recipe HERE!
Moroccan pumpkin, sweet potato and carrot soup
Get ready for a winter warming soup that will nourish your soul. The spice combo of cumin, coriander, paprika and chilli make it oh so delish! Serve with crusty bread or activated sprouted nut and seed bread (grab the vegan bread recipe here)
Get the vegan Moroccan pumpkin, sweet potato and carrot soup recipe OVER HERE.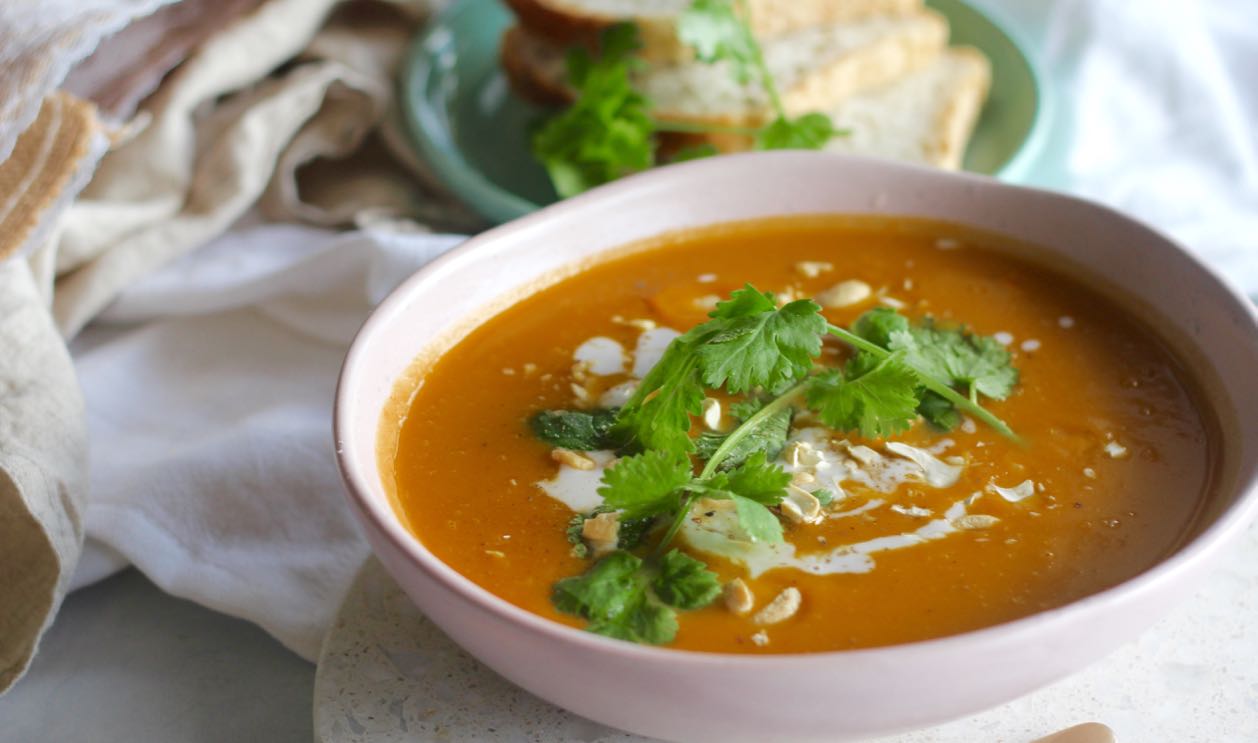 Easy roast vegetable soup recipe
Mmmm another wholesome and nourishing veggie pack soup recipe. We roast the veggies to get that roasted flavours but you can also simply boil the veggies.
Get the easy peasy vegan soup recipe HERE.

Quinoa and pumpkin salad
This vegan salad recipe is perfect for summer. We like making a big batch for work lunches. Feel free to add extra veggies and be sure to add your favourite fresh herbs… because they make everything better!
Grab the recipe HERE.

Paleo and vegan avocado and herb stuffed mushrooms
We seriously LOVE mushrooms and when you stuff them with goodness they taste even better! Filled with nuts and seeds for protein and avocado for all the delicious good fats. Mix and match your favourite fresh herbs.
Get the recipe over HERE.
Paleo and vegan cauli-rice salad
Ahhh so many colours, so many good for you vegetables! One of our favourite salads for summer.
Check out the recipe HERE.
Vegan tomato pesto and pumpkin zoodles
The best thing about this recipe is that it is ridiculously easy AND that it tastes good AND that it looks good!
Get your zoodle recipe HERE!