We focus on 3 key areas to create optimal health and happiness.
Food, mindset and purpose.

That's right! It's not just about food and exercise. In fact, we reckon that each of these areas are just as important as the other.
When you feel balanced and satisfied in each of them… well, let's just say watch out LIFE!
Life feels good and life gets REAL good. Everything begins to flow.
It's easy to feel overwhelmed when you try to live happier and healthier. To make it easy for you we've put together 10 quick and simple steps to make your life MERRY!
It's #10MerrySteps
These steps are part of our 10 Merry Steps series where you'll also get a copy of our free eBook, monthly calendars and weekly inspiration. We've only just touched the edges in this post… so make sure you're on 'the list'!
I WANT ALL THE FREE STUFF! (Of course you do!)
Are you ready for #10MerrySteps?
STEP 1: MAKE YOUR PLATE MERRY
What you put in your mouth has the potential to change your life.
Food can get complicated but it doesn't have to be. You KNOW what's good for you: real, unprocessed, good quality food. You KNOW how you feel after you eat something full of sugar, preservatives and nasties (not good, right?).
ADD MORE: vegetables, fruit, grass fed meat, wild caught fish, free range poultry/pork/eggs, nuts, seeds, good quality dairy (if your tummy likes it), herbs, spices and good quality oils.
When you clean up your plate expect longer lasting energy, weight loss, clear skin, shiny hair and NO MORE BRAIN FOG! #winning If 'lose weight' is on your to-do list, then read our 5 mantras to help you lose weight.
STEP 2: THE TIME IS NOW
Right now, this moment, this minute, this second is really all that you have… and all that you'll ever have.
Still need more? Check out our guide: how and why to live in the now.
STEP 3: HAVE MORE FUN. LAUGH EVERY DAY
Growing up doesn't have to mean less fun and less laughs. Bring back the fun to every day life!
Be aware of the fun moments, they might have something to do with your purpose. Expect epic AHA! Moments too. When you're relaxed and enjoying yourself, ideas and dreams come to life.
STEP 4: TREAT YOURSELF THE HEALTHY WAY
We know you'll love this one!
You've focused on adding more good to your plate and life is too short to say no to dessert!
We vote YES for sweet treats… just make them merry! Leave out the refined sugar, gluten and grains! You KNOW we've got you covered with totally delish and EASY healthy sweet treat recipes.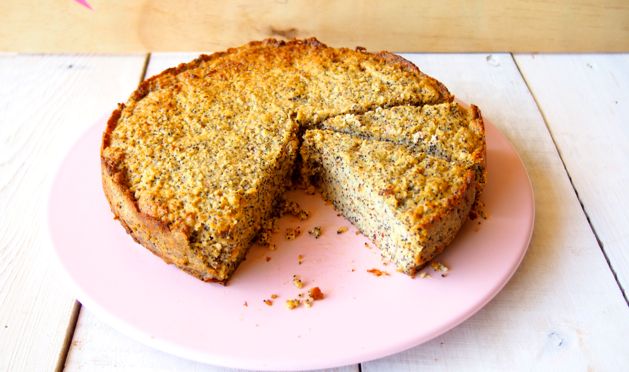 STEP 5: CHOOSE PEACE OVER 'THIS'
You have complete control of your feelings and actions.
When your boss snaps at you, when your other half leaves the dirty dishes, when you're stuck in traffic, when the kids won't eat dinner, when you miss your gym session… you get to choose how you feel and act.
Take a moment and choose peace over 'insert horrible moment that's causing negativity'.
STEP 6: THIS IS YOUR LIFE. THIS IS YOUR TIME
Stop complaining about time (lack of or too much of, i.e 'I'm bored') and instead, choose to make time for exactly what YOU want to do.
Time isn't a thing that can control you. You control time. You create time. So where do you want to spend your time, and what do you want to do?
STEP 7: MOVE A LITTLE
Wait a second? Exercise isn't food! You're correct! But it's important to fuel our bodies with good food and good energy.
Exercise releases happy hormones PLUS exercise sometimes results in epic ideas.
Get up, get moving and make it FUN! Fun is number 1! If you can take it outside you'll get your daily dose of sunshine at the same time!
STEP 8: ACCEPT AND LOVE YOURSELF MORE. COZ YOU'RE #AMAZING
Practice some self-loving! When you love and accept yourself completely, you'll learn to love others bigger and you will only accept the love you deserve… if you're wondering, you deserve EPIC love.
Not sure how to practice self-love? Then download our self-care checklist, it's full of good ideas!

STEP 9: FOCUS
What you focus on grows. Want to build a business? Want to feel healthy? Want more GOOD in your life? Then focus on what it is you love/want and watch it grow.
STEP 10: VOICE YOUR GRATITUDE
Being grateful will change your life and fits in to all key areas of food, mindset and purpose.
The more grateful you are, the more you have to be grateful for.
If you're still unsure, take a look at our favourite gratitude lesson!
How many #10MerrySteps can you fit in to your week? Leave us a comment and tell us your FAVOURITE Merry Step.
If you're already a merrymaker (i.e. a wonderful person who is signed up to our 'list') then you would have already received all your free gifts! If you're thinking about it… well stop! Just join… it's free! And it's FUN!
Hands up who loves free stuff?! *hands up* We'll send you our recipe eBook, monthly calendars and more!
Because we freaking LOVE you!
Always merrymaking,
Emma + Carla