This round up of epic sugar free and gluten free Christmas desserts will 100% float everyone's boat. If you know someone who LOVEs Merrymaker recipes the Get Merry recipe bok is the perfect pressie! Also we are Christmas wrapping all the books and totes bags and other Merry stuff.
You guys know we freaking LOVE sweet treats and we especially love Christmas sweet treats because… FUN and YUM. And we especially ESPECIALLY love them when they're sugar-free and gluten-free Christmas sweet treats.
We've put together the ultimate list of healthy Christmas sweet treats just for you!
We reckon you should make a whole buffet of sweets… because how can you just choose one?! Here goes… our top picks for the BEST healthy Christmas day desserts!
Raw Mocha Mousse Tart
Seriously… this screams CHRISTMAS. So pretty. So yummy. Grab the recipe on the App!
Christmas Trifle
Seriously, if you want to impress EVERYONE then you need to make this healthy as trifle. Yes, it's healthy. Yes, it's amazing. Grab the recipe here!
Baked Pumpkin Cheesecake
Because no Christmas buffet is complete without a cheesecake! Get this easy, tasty recipe here!
Cherry Ripe Slice
Because at Christmas one must ALWAYS eat cherries, in a slice preferably. Another Get Merry app only recipe!
Healthy Christmas Pudding
Like is it even Christmas if you don't have a pudding on the table? We don't think so! This amazing recipe is part of our Xmas Bundle inside the app! So open your Get Merry app, select bundles, and unlock the Xmas Bundle to grab this recipe!
Paleo White Christmas
OMG how good is White Christmas slice? SAHHH good is the correct answer. Don't make the sugar-filled gross one, make our healthy paleo White Christmas! Seriously it's so good and so Christmassy! Get the recipe here!
Healthy shortbread
Because… CHRISTMAS. Another epic recipe that features in our special Xmas Bundle inside the app! If you have the app, check the bundle section and unlock the Xmas Bundle fo $1.49! Check it yo!
The Best Healthy Chocolate Brownies
Because brownies are ALWAYS a good idea. You'll be on Santa's good list if you make these for him to snack on! Grab the recipe here!
Christmas Bliss Balls
It's Christmas in a bite, like literally one bite (unless you eat them all :P). Totally your rum ball replacement! Super easy to whip up and make them extra special with a delish choc dip icing. This is part of our Get Merry app Xmas bundle! If you have the app you can unlock 5 extra special Xmas recipes for just $1.49!
Refined sugar free gingerbread house
Seriously, we did it. We made a gluten free, refined sugar free gingerbread house but the most amazing thing is that we made healthy royal icing. YES, the icing that sticks the house together. And it's ridiculously easy. Grab the recipe HERE.

Melting Moments
Because how cute would these look on your Christmas healthy sweet treat buffet? Ummm, the cutest! Grab this easy recipe or watch our recipe video tutorial below!
Fruit Mince Pie
Seriously, these are SO DARN GOOD! Like even if you don't like fruit mince pies (we never really liked the regular sugar filled ones) we reckon you will love these! They taste gooood! Grab the recipe here!
Raw Vegan Beetroot Mudcake
If you make this at Christmas time everyone will fall in love with you. No need for that mistletoe 😉 Grab this super easy recipe here!
Gaytime Cake
You'll definitely make it onto Santa's nice list if you make this for your friends and fam bam! Yes, a definite crowd pleaser! Grab the recipe on the blog here!
Banana Bread and Butter Pudding
We know. We know. WE KNOW! You seriously need to go and make this! This amazing recipe is exclusive to our cookbook! Which has 95 healthy, quick and easy recipes! The best bit? Is that it's 20% off especially for Christmas! Be sure to use code: MERRYXMAS when you check out! Oh and it's not just our book that's on sale… EVERYTHNG IS ON SALE! Go shopping here! The book is worth it just for this healthy banana bread and butter pudding! Yah, we said it!
Healthy Cupcakes
Because every celebration should include cupcakes! Make your icing green using spinach or a greens powder! Get this yummy, easy recipe here!
Blackforest Cake
We seem to have a chocolate theme going on but whatever if you can't eat chocolate at Chrissy time, when can you? Actually, we eat chocolate ALL. THE. TIME. You can find this recipe right here!
Paleo Gingerbread Cookies
Pretty much the definition of Christmas. We used to hate gingerbread but now we love it. This is so so easy and so so yum! Find this healthy gingerbread recipe here!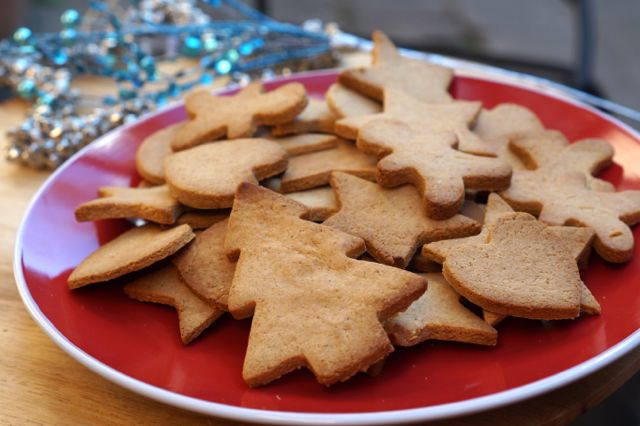 Yummy Healthy Coconut Ice
Yay a nut free Christmas sweet treat! Seriously, how pretty is this paleo coconut ice slice? You don't even need Christmas as your excuse to make these babies! Make them any time of the year just because! Get the recipe here!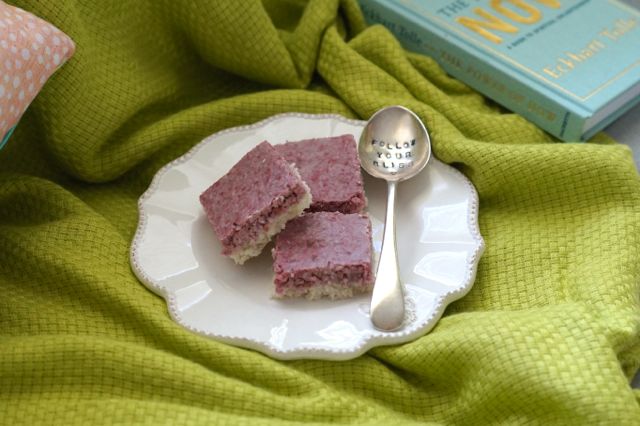 Choc Raspberry Peanut Butter Cups
If you want easy then these are the treat for you! So Christmassy because of the raspberries (duh!). Grab the recipe here!
Mango Icecream Bars
Yep. You know you want them! Get the recipe here!
White Christmas Raw Cake
Well this will take your Christmas sweet treat buffet to the next level! It's got the pretty and taste factors covered! This recipe is part of our EPIC Xmas sweet treat bundle on the Get Merry app. Find out more HERE!
Healthy Ferrero Rochers
Who else remembers getting boxes of Ferreros for Christmas?! We do! We used to love the heck out of them! So… we made a healthy version and they ROCK! You can make them and gift them to your fam bam or just eat them on Christmas day. Get the recipe here!
Low Fructose Raw Brownies
This looks oh so Christmassy with the raspberry drizzle! Super easy and healthy, you could pretty much eat these for brekky and that would be totally ok with us. Another exclusive recipe from our Xmas Bundle inside the Get Merry app! Open up your app, select bundles and unlock the Xmas special! More info here!
Christmas Nice Cream Bowls
We reckon you could have this for brekky on Christmas day! It's nice and light so you don't fill up before Christmas lunch! Plus look how FUN it looks! Whack some bliss balls on top and you have a real Christmas day treat! Get this recipe when you unlock the Xmas bundle inside the app!
Choc Salted Caramel Cake
We told you we loved chocolate… but WITH salted caramel is just next level goodness! Find this epic recipe is our exclusive CHOCOLATE bundle (so many reasons to have the app already :P). YAY! Here's all the info you need on this bundle!
Don't forget! EVERYTHING in the Get Merry store is 20% off especially for Christmas! Just use code MERRYXMAS when you check out here!
AND we wanna see all your Merry creations… especially on Christmas Day (or before or whenever!) be sure to tag us on the socials so we can re-share our faves!
So… what are you going to make first?!
Always merrymaking,
Emma + Carla
P.s don't forget to check out the epic Christmas 20% off sale. Get shopping over HERE.