Ohhhh we really do love our smoothies! They make the best breakfast, lunches and dinners really! Perfect when you're short on time or short on food supply in the kitchen. You know the days… where all you have in the fridge is a carton of coconut milk, frozen berries and half an avocado. Those ingredients may be nothing to some, but to us, they are a delicious smoothie bowl waiting to happen!
Ok, let's get to the epic smoothie recipes!
Chocolate mousse smoothie
We highly recommend you whip this healthy chocolate mousse smoothie up for brekky, lunch or dinner! Then send us a pic on Instagram.
>>> Get the recipe HERE!
Raspberry ripe smoothie bowl
Ahhh this recipe rocks. Yes it rocks due to the yum factor, the pretty factor and the easy factor. But it also rocks because it's a delish smooth, creamy smoothie bowl minus the bananas and minus the high fructose.
>>> Get the recipe over HERE!
Raspberry and orange smoothie
This orange and raspberry smoothie really is a winning healthy smoothie combination. A little different to the normal smoothie combos. And you might think orange and milk is a weird combination… but trust us, it's really good.
>>> Grab this easy delish smoothie recipe HERE!
Green mango smoothie recipe
Mmm this smoothie recipes scream summer! The perfect most delish way to get extra greens into your life!
>>> Grab the recipe here!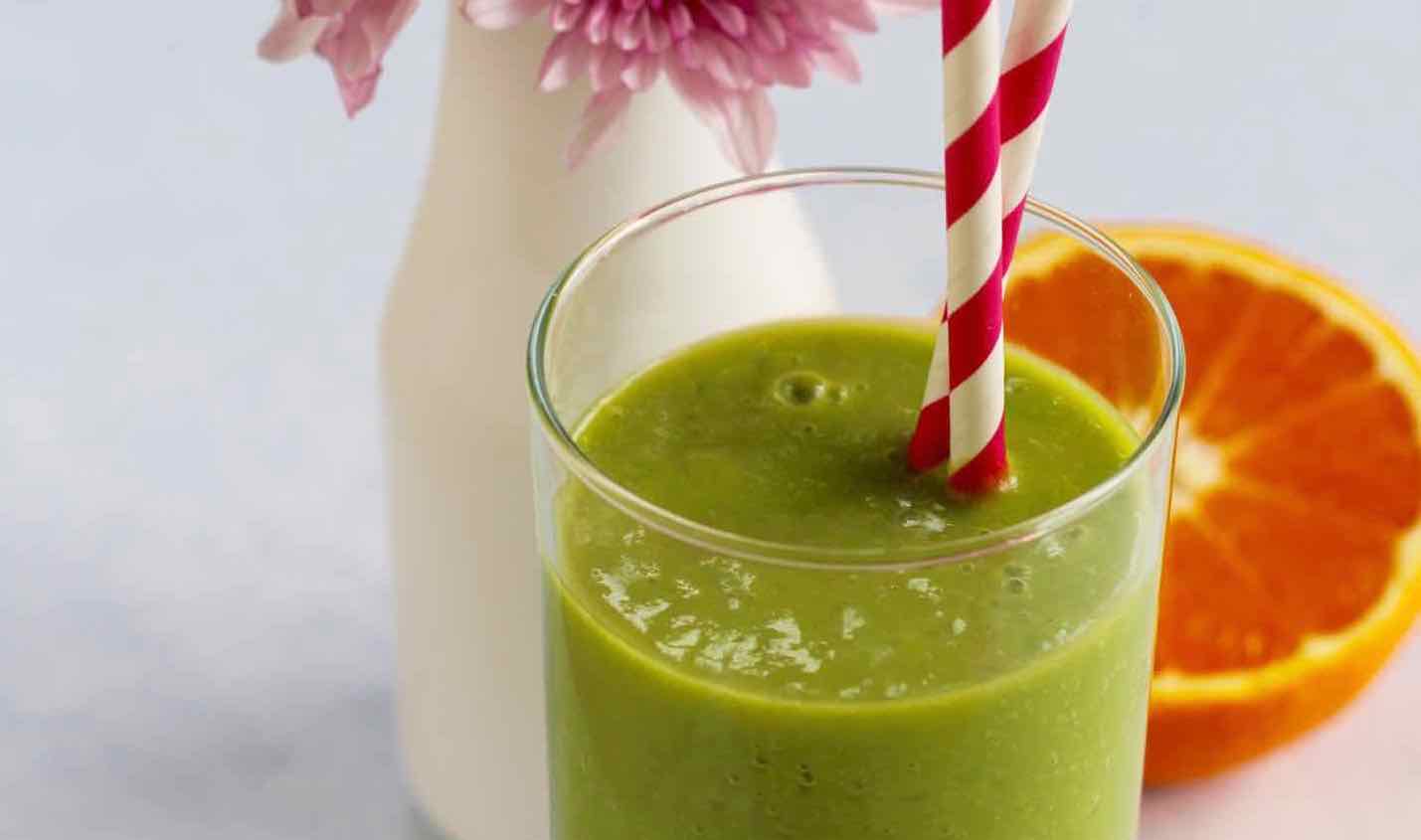 Cookie crumble smoothie
Far out this smoothie is fun and yum! With the cookie crumble topping, it's a little different to the regular smoothie. You should definitely make it and send us a pic!
>>> Get the easy peasy recipe HERE!
Berry collagen smoothie
Smoothies are the perfect way to add your collagen supp. Collagen is SO GOOD for you, its strengthens your hair, nails and helps brighten your skin. Improves your digestion, helps heal your but PLUS it's a good source of protein.
>>> Grab the recipe here!
Carrot cake smoothie bowl
It's a little different from your typical smoothie bowl, perfect to try when you're feeling a little adventurous. Plus it's so pretty!
>>> Grab the recipe OVER HERE!

Nana nutty smoothie bowl
Wow, this smoothie bowl is all kinds of delicious!
It features in our eBook, along with the carrot cake smoothie bowl, the orange and raspberry smoothie, choc-ahni smoothie (in the feature image) and like 90 other amazing, healthy and EASY recipes!
>>> If you want a copy you can download it HERE!
Dairy-free berry smoothie bowl
It's simple, it's delicious and you should definitely try it out!
>>> Grab the recipe here!
Choc mint smoothie bowl
Oh gosh. This Choc Mint Smoothie Bowl is about to rock your world (well at least the world of your taste buds!). Ahhhh! It is all kinds of drool worthy epic. Not only yummy but it's got spinach and fresh mint in it, so it is 100% good for you too!
>>> Grab the recipe here!
If you make any of these recipes share a pic with us we'd love to see them! Also, don't forget to sign up and get your free trial of MerryBody!
MerryBody is our Online Yoga, Pilates and Meditation Studio. Whether your goal is to increase your flexibility, cultivate your positive mindset or tone your body, MerryBody shows you the path to feeling amazing and at home in your body.

Enjoy your healthy smoothie creations!
Always merrymaking,
Emma + Carla
Ps. all these recipes can be found on the Get Merry recipe App. The App is available on both Android and iPhone. Download it today and get instant access to over 500 healthy and easy recipes!!