When we first transitioned to a healthier, real food diet this meant we said farewell to our beloved bread. Seriously, we loved the stuff! Back in the day when we thought 7 serves of grains and processed carbs were good for us (ooops someone stuffed that up a bit!) we would enjoy toast for brekky (after our cereal of course), sandwiches for lunch and then dinny would usually be served with a side of… bread!
Look, we didn't know what we didn't know! But now we know! Processed bread, typically bread from the supermarkets make us feel like crap. So we don't eat it. Why would we?!
The best bit is that NOW there are so many great healthy gluten-free, sprouted, sourdough and even grain free bread varieties on the market. But really, the best kind is the homemade kind. And you have come to the perfect place! Just check out all these healthy bread recipe options.
Pizza Blender Bread
This bread recipe is our newest recipe and current favourite. Literally, all our healthy bread recipes have been made in our trusty Vitamix but this recipe was made in our brand new Ascent Series blender. So the love is even bigger! Check out the recipe HERE!
Carrot Bread
The colour of this carrot bread is oh so fun! The recipe is filled with protein from eggs, nuts and seeds. This recipe is great for freezing! Best served with a heap of avocado we reckon! This recipe is a special app exclusive recipe, you can download the app HERE.
Cheesy Keto Cauliflower Bread
Oh wow, we forgot how bloody delicious this recipe is! Well duh… cheese! Cheese makes everything so good! Almost too delish really. This is a great recipe if you can tolerate dairy. Grab this delicious recipe HERE!
Easy Low Carb Bread
Just a super plane easy bread, ideal for mini sandwiches. We say mini, as the bread does not rise like regular bread but it still hits the spot. Pros and cons guys! Grab the easy and simple recipe here!
Sundried Tomato Low Carb Bread
How good are sundried tomatoes? And yes you spotted pine nuts too! Probably one of the most ultimate savoury combos but wait there is an option to add fresh basil. Mmmm serve with butter, go to town! Find the recipe over here!
Super Seedy Crunchy Paleo Bread Rolls
Oh wow we forgot about the most amazing healthy and paleo bread recipe! We love these crunchy bread rolls in winter with soup. Ahhh winter heaven. Grab the recipe here.
Gluten and Grain Free Green Bread
Move over green smoothie and welcome green bread. A super fun way to pack extra greens into your day. Grab the recipe here.
Healthy Easy Sprouted Bread
Sprouted bread takes longer to make and it really can be a little tricky to not get air pockets in the loaf (this is probably due to our impatience hahaha). Cook on low low low! Grab this epic healthy bread recipe here!
Cauliflower Pita Bread Recipe
Ok, the photo is old but this recipe is seriously good! Perfect with dips. Grab it here!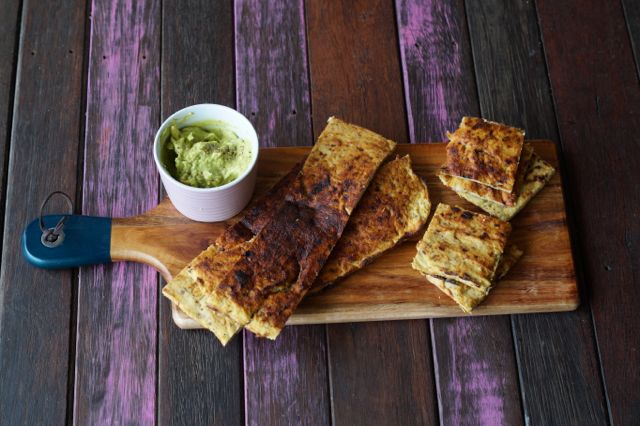 Grain Free Gluten Free Pumpkin Bread
And yet another epic healthy bread recipe. Surely one tickles your fancy! Try this one over here.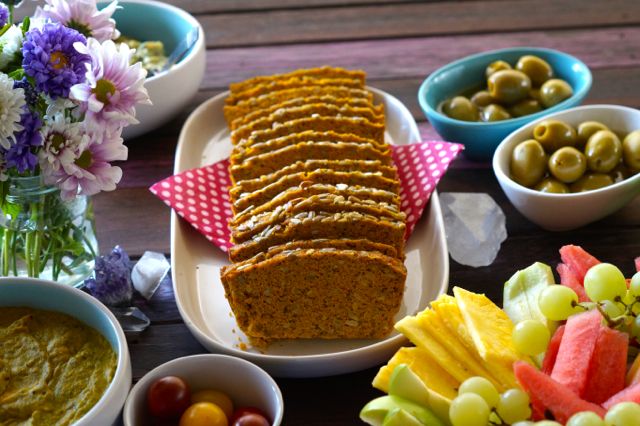 Grain Free and Gluten Free Focaccia Bread
It just looks so good! Perfect to serve for your next afternoon tea. Add a couple dips, olives, nuts and boom! Get the recipe here.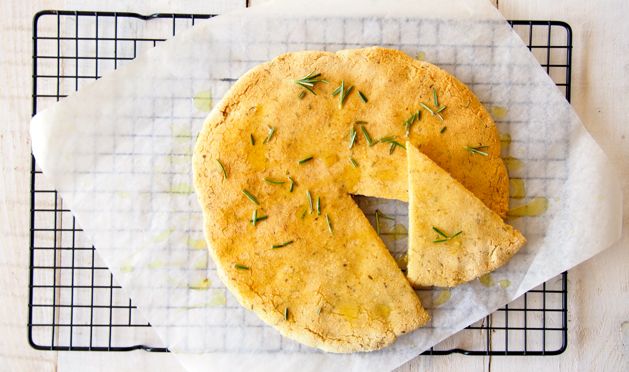 Paleo Savoury Bread Loaf
This is our OG healthy bread recipe oh yeh! The very first bread that changed our lives forever! Grab it here.
Cheese and Bacon Low Carb Bread Rolls
Oh far out. Did you used to love cheese and bacon rolls? Ahhh we did! Seriously, it's not the bread that's the yum bit it's the cheese and the bacon! Get this way healthier version over HERE!
If you make one of these epic healthy bread recipes let us know! Share on Facebook or Instagram and use #GetMerry so we can check out your delish creations!
Always merrymaking,
Emma + Carla