Checkout this epic list of 30 Gluten free recipes!
A sample of some of the most popular sweet and savoury snack gluten free recipes. They can all be found on the Get Merry recipe app as well!

CHOC VANILLA PUMPKIN CHEESECAKE
It's actually a really easy dessert to whip up. And it's an absolute show stopper… especially if you top it with a bunch of fresh berries and delicious sugar-free ice cream. Perfect for your next afternoon tea, dinner party or just for fun. Grab the recipe!
ALSO! Did you know we're also Yoga and Pilates Instructors. Our online Studio is called MerryBody. You can get full access for FREE for 7 Days! Simply, CLICK HERE and sign up. The difference with MerryBody is don't measure, we don't do weigh-ins, no before and after photos. It's all about moving and celebrating your body.

These gluten-free and refined sugar-free Kingston biscuits are the perfect ideas for your next morning or afternoon tea. Or, do like we did, make a batch and gift them to a friend! They'll be like… omgosh you're my fave because these biscuits are just too damn delish, can we group hug now? Grab the recipe!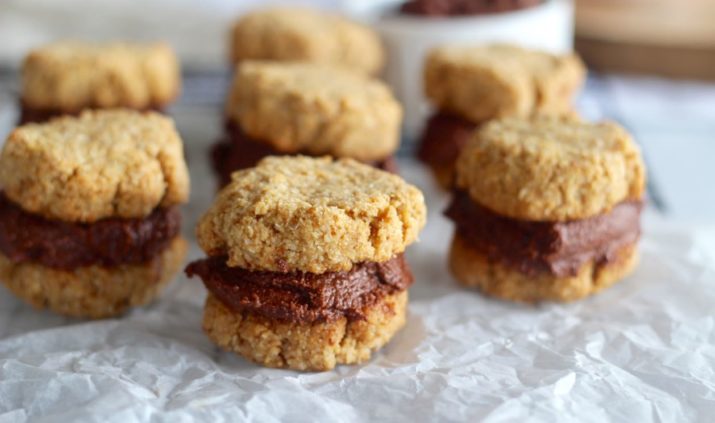 It's the perfect cake to make for your next celebration because it uses coconut sugar as the sweetener. This is the best sugar replacement when first starting to lead a healthier lifestyle… because coconut sugar is the yummiest of all natural sweeteners (in our opinions!) AND it's an easy 1 for 1 swap for regular sugar (note: in the beginning of our sugar-free journey we did the whole 1 for 1 but now we've found we need less and less sweetener, which is a fun fact!). Grab the recipe!
This gluten-free and refined sugar-free biscotti recipe is oh so delish! We think it's an undervalued sweet treat recipe really. We get it, anything with double chocolate or salted caramel definitely wins. But maybe just ONCE you could go for something different, like biscotti! Grab the recipe!
Uhh huh, yeah we did! We made gluten-free upside-down apricot cake and it's seriously the goods. Grab the recipe!
This was a big experiment. We had no idea if these sugar-free, gluten free jam donuts would work but they 100% did work and they are 100% delicious. They're actually easy to make too! No exaggeration. Grab the recipe!
Holey Moley we may have just made the yummiest thing in the whole wide world. They totally do not taste healthy… but they ARE! These refined sugar-free and gluten-free melting moments are about to rock your world and we vote: grab your ingredients, whack on an apron and get your bake on yo!
Emma reckons if you're short on time, just make the icing and eat it with a spoon ? ok ok, that's probably not the healthiest idea but seriously, the icing is EVERYTHING. Grab the recipe!
Ok, this raw mocha mousse tart might actually be the best healthy sweet treat we've made. Not even close to exaggerating! It's perfect for your next special occasion, a definite show stopper! Grab the recipe!
Probably our best healthy muffin recipe we've ever made in the history of the universe. These grain free and gluten free blueberry almond muffins are a must cook recipe! Everyone will love them! They're fluffy, moist, light and just delicious. What more can you want in a muffin?! Grab the recipe!
This gluten-free lemon poppy seed cake is all kinds of amazing! Super easy to make and bloody delicious! The recipe is also on the Get Merry recipe app!
We reckon lemon and poppy seed cake is super underrated. Everyone goes for the chocolate mud cake, the salted caramel, cheesecake (check out this peanut butter baked cheesecake) and maybe even sticky date pudding. But lemon and poppy seed cake are definitely up there with them! Grab the recipe!
This recipe is gluten free, grain free and refined sugar free. Plus it's super easy to make… so yes yes yes, you should go make it.
This carrot cake recipe is extra delish because we used actual cream cheese in the frosting. And. O.M.G. It's so good! If you are dairy free make this carrot cake cashew frosting. It's yum, but cheese wins. Grab the recipe!
BLACK FOREST CAKE
Black forest is such a grown-up cake and we actually didn't really like it as kids. BUT we had soo many requests for a healthy black forest cake that we said "stuff it, let's make it and maybe we'll like it!" Turns out… we really really REALLY love black forest cake…
Especially when it's sugar-free and gluten free black forest cake! You're welcome! Grab the recipe!
HEALTHY BAKED PUMPKIN CHEESECAKE
We have a feeling you will love love love this cheesecake! It's all kinds of delish, actually easy to make and grain free, gluten free and refined sugar-free.
Yep, this recipe is not dairy free. We said it's a real cheesecake… therefore REAL cheese. But it's a way healthier version than a traditional cheesecake you might make or buy from the local cafe. Grab the recipe!
HELLO gluten free, sugar free and vegan wagon wheels. Yep, healthy WAGON WHEELS! All caps required because this is very VERY exciting. WE MADE HEALTHY WAGON WHEELS! Grab the recipe!
Oh yeh we did. Grab the recipe!
Gaytime ice creams were definitely one of our faves as kids. They remind us of Manuka pool (where our Canberra peeps at?), we'd go there all summer long and get an ice cream as a treat. Sometimes it was a splice (um hello refreshing) but most times it was a Golden Gaytime. Or a rainbow paddle pop, seriously… icecream. Grab the recipe!
These Cinnamon Donuts have no refined sugar, no grains, no gluten, no dairy and they are so easy to make. Epic healthy and freaking YUM recipe! We have a feeling you're gonna love it! Grab the recipe!
Low Fructose Gluten Free Chocolate Cake topped with chocolate coated strawberries… love really is in the air! Because we seriously LOVE this cake. Grab the recipe!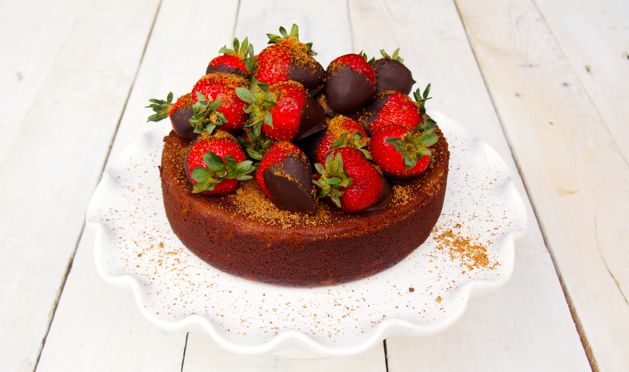 Not just for Australia Day! Grab the recipe!
Choc chip cookies are pretty much the queen of all the cookies… but we've never ever made healthy choc chip cookies! About time, hey?! These Gluten Free, Low Fructose Choc Chip Cookies are going to blow your mind! Get the recipe!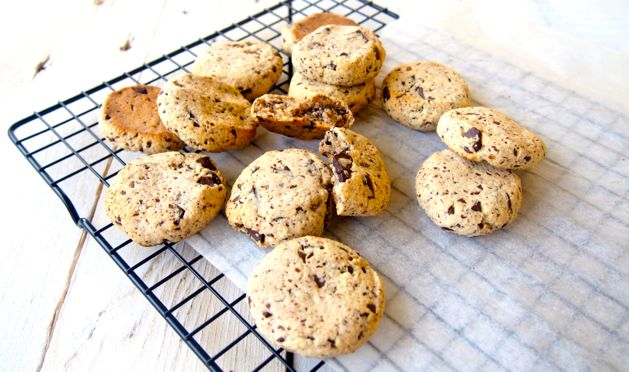 HEALTHY ORANGE AND POPPY SEED CAKE
YAY for Merrymaker Mum, she's come through with another goodie! Can we get a yay?! YAY! Get the recipe!
Yep, healthy orange and poppy seed cake! Seriously. Get. In. Belly. Action. If you loved her Sweetener Free Coconut Jam Slice and her Sticky Date Pudding… then we KNOW this cake is pretty much made for you.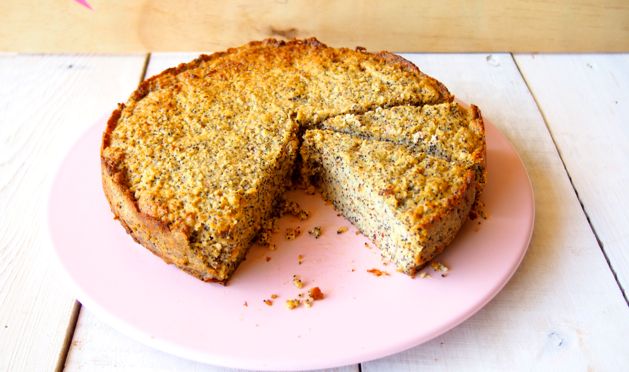 What do you put in a toaster?! Definitely NOT toast! But you definitely DO toast up this delish Grain and Gluten Free Raisin Bread! Get the recipe!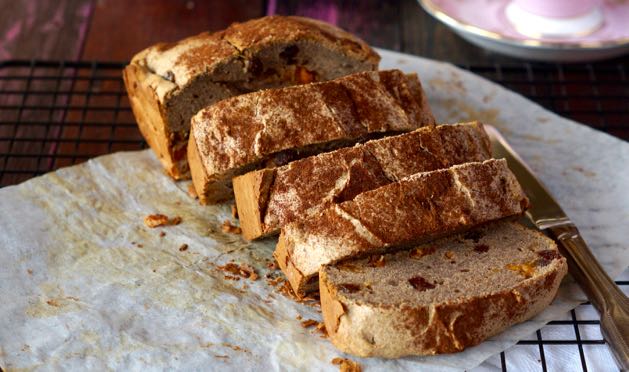 You KNOW we love our healthy bread, right?! Our bread recipes have no gluten, no grains, no dairy AND no refined sugar! Check out our original savoury loaf here! Today we're sharing our grain free, gluten free pumpkin bread… and we think you're going to love it just as much as we do! If this kind of recipe is your thing (savoury goodness) then the time is NOW to put our vita wheats and bread rolls on your 'to make' list too! Get the recipe!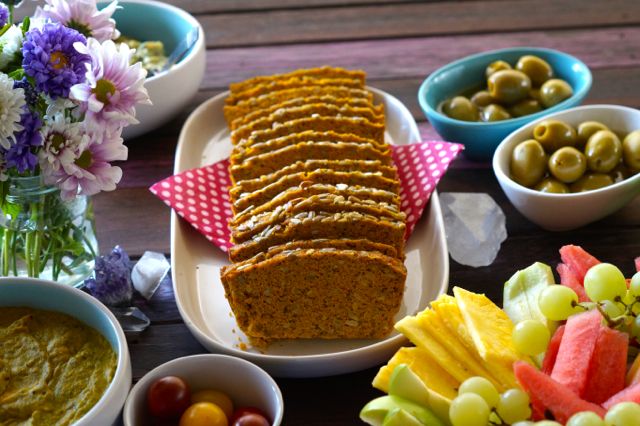 Move over green smoothie and welcome Gluten and Grain Free Green Bread! This bread is fun and yum. A great way to get extra greens into your life and your kids might even approve.
This green bread topped with avocado and sauerkraut is really really yummy! With salt and pepper and a squeeze of fresh lemon juice you have one delicious brekky, lunch or dinny! Get the recipe!
These easy gluten-free vegetable fritters are the perfect recipe for your next weekend breakfast. Actually, we think fritters make the perfect breakfast, lunch, dinner and snacks! Get the recipe!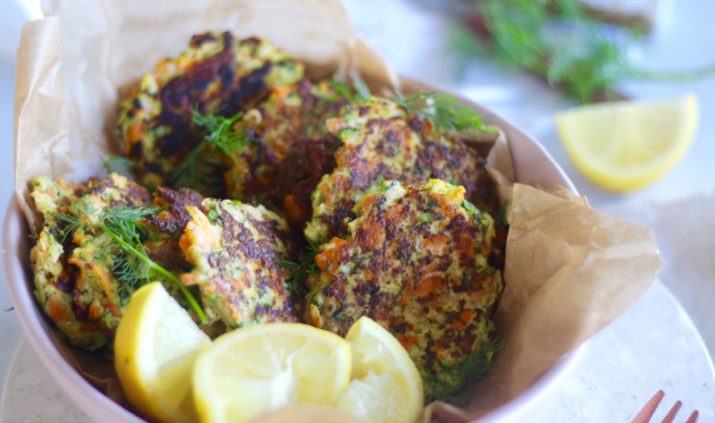 CHEESE AND BACON SAVOURY SCONES
It's a super easy recipe (like always!), simply mix everything in a bowl, bake, allow to cool a little and smother in butter (or avocado) and enjoy!
We believe that every single morning or afternoon tea requires both sweet and savoury and that's why we made these scones. Just looking out for you savoury people. #teamsavoury Get the recipe!
Like all the recipes on this site, this healthy focaccia bread is super easy to make and extremely yummy! Trust us.
It's perfect for a healthy party platter (check out our paleo party platter recipe) and it's a match made in heaven with curries and soups. Get the recipe!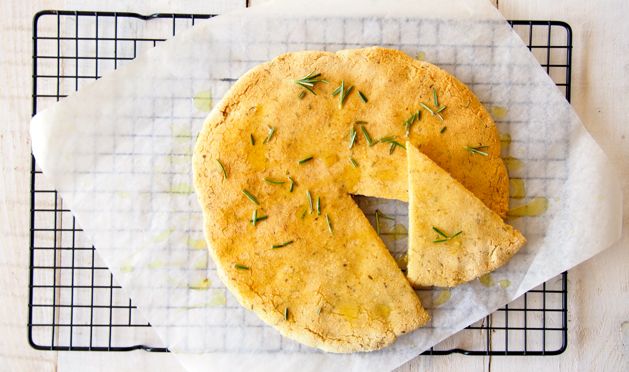 This roasted pumpkin and broccoli frittata recipe is perfect for breakfast, lunch or dinner! Such a yummy and easy as recipe.
The best way to make this recipe is with leftover vegetables. So when you are cooking another dinny, cook extra veggies and leave them aside to make epic frittata for tomorrow! Seriously, so good when you are organised. Get the recipe!
This recipe is seriously good! Probably our most fave and delish savoury snack recipe. The recipe is on our app!
We have so many cracker recipes on the app and the blog. This sesame seed cracker recipe is an old favourite! Get the recipe!
If you make any of these delish recipes share a pic with us on social media! Use #GetMerry so we don't miss it.
Always merrymaking,
Emma + Carla